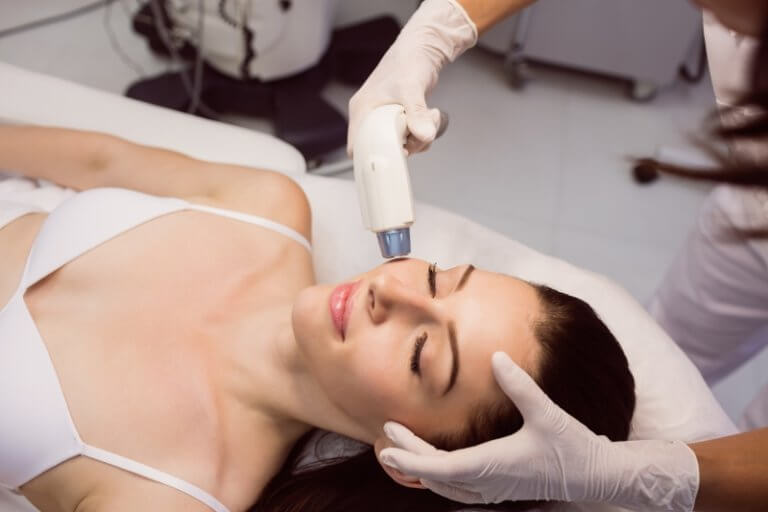 I think, once in a while some little me time is definitely needed. Whether it's because your skin doesn't make you very happy or your nails have seen better days, a pampering session is what you need.
Good results or Good Customer Experience?
But finding that one perfect clinic that gives great results and also makes you feel super comfortable and relaxed is hard. I don't even want to think about all the times I went for a mani-pedi and felt very uncomfortable with my aesthetician, but the results were quite great.
Or don't even remind me of that one clinic I used to go to where the staff was very friendly, but the results weren't what I expected and honestly, I was just too ashamed to say anything because the staff was too nice. So I was sacrificing one thing for another and frankly, I wasn't too happy about it.
A clinic that has them both
Luckily, I found HC MedSpa which goes into my list of favourite clinics. This clinic not only that it delivers perfect results, but it also has very well-trained and qualified professionals from the industry.
As we get older, we realise that we can no longer get away with neglecting our skin. Naturally, certain things don't look as good as they used to back in the day. Therefore, aesthetic treatments have become the norm. You can find a clinic pretty much everywhere, but what differentiates them is the quality of their services and the people involved in delivering them.
Treatments for everyone
The international staff is highly experienced in offering results-driven treatments by taking particular care of the patient's individual needs.
Great results regardless of skin tone or texture as the length of the list of procedures is very impressive. You can get rid of unwanted hair or smooth fine lines and even reduce the appearance of stretch marks. Name any cosmetic treatment, they most likely have it.
Award-Winning Aesthetics Clinic
HC MedSpa has been in the industry in our capital city for almost 26 years. It currently has 4 clinics located in Finchley Central, Mill Hill, Radlett, and Barnet.
This Award-Winning Aesthetic Clinic is definitely the go-to clinic if you are looking for the best service in satisfying your aesthetic needs.