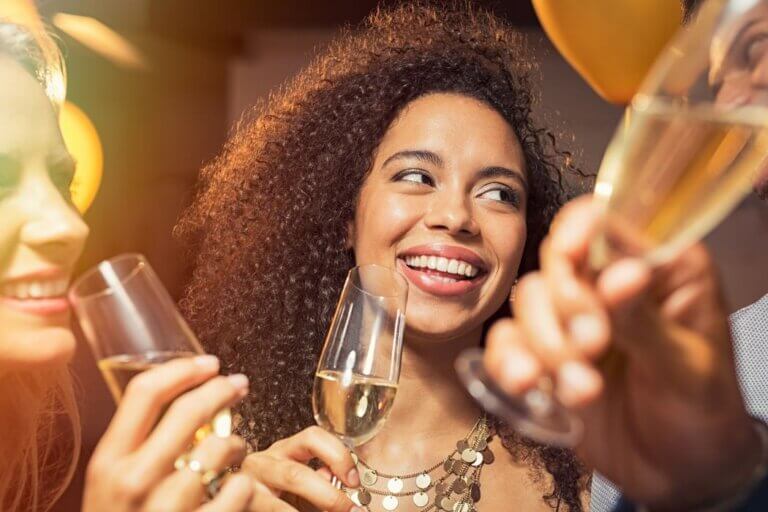 It's beginning to look a lot like…. party season! And we don't know about you, but we're getting super excited here at Aesthetics Today.
We all want to look our best, particularly when attending December events and parties and appearing in work and family photos.
Feel fabulous from the inside out by opting for some treatments below in the run-up to Christmas and New Year in 2022.
Tear trough fillers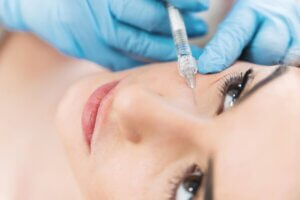 The eyes are often the first facial feature to give away fatigue and stress – and we all know how stressful the weeks up to Christmas can be!
Restore a bit of life and soul to your under-eye area by getting hyaluronic acid-based fillers, which replace the lost hyaluronic acid in this area.
The result? Dark circles, hollows, fine lines, and wrinkles are plumped and smoothened out, leaving you looking refreshed and ready to mingle with your family, friends, and colleagues.
Protect your skin from UV
(yep, even during the winter!)
Don't forget that even though we're likely to see more overcast days during the winter, UV rays still threaten the integrity and health of our skin. Thankfully, there's a straightforward and non-invasive way to protect your skin.
Skincare geniuses Obagi have developed a sun protection range that includes SPF 30, 32 and 50. As well as keeping your skin protected from the damage UV rays can do, their Professional-C-Suncare contains L-ascorbic acid (Vitamin C), which is highly effective for skin that has suffered pigmentation during the summertime.
Please note that these products are prescription-only as they contain more active ingredients than over-the-counter products – they're much more effective!
Get those lips ready for the mistletoe….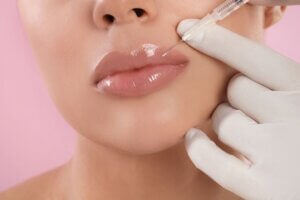 Fillers are incredibly versatile – not only can they do wonders for the eye area (as we established above), but they're also highly effective for plumping and giving shape and symmetry to the lip area. And what better time than mistletoe month to get those lips luscious and ready for kissing?
As there's virtually no recovery time (any slight bruising subsides within a matter of days), they're great if you make a lastminute.com decision to get them close to the time.
Skin booster treatments for that radiant glow
Skin boosters are likened to fillers, as they're injectable and apply hyaluronic acid to the skin. However, they're less one-dimensional than fillers.
Skin boosters deliver hyaluronic acid to the deepest layers of the skin using a combination of radiofrequency heat, LED photon functions, and a Nanocrystalline Injector. They also tighten skin, improve luminosity, and reverse photodamage and harsh expression lines.
If your skin is thirsty for deep hydration and plumping, skin boosters are a fabulous option to make you look great in time for the festive season.
Streamline your figure with fat-freezing treatment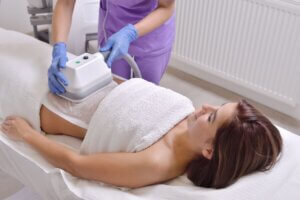 OK, freezing doesn't sound that appealing during the colder months, but non-surgical fat freezing is slightly different from being out in the snow and ice!
Cryolipolysis is the aesthetics industry term for freezing away targeted fat deposits and, unlike liposuction, doesn't leave you with any scars or cuts.
Using a special device, the fat cells are cooled, damaged, and then naturally cleared away by the body. It can take up to 8-12 weeks to see the full results, which can be a 20-40% reduction in your overall body fat. With this in mind, it's a great idea to opt for fat freezing in the winter months so that you're bikini ready by the time the weather starts to get a little warmer.
Say "so long!" to stretch marks
Want to wear that dress you've been saving for your work Christmas party, but you're feeling a bit self-conscious about stretch marks across places like your arms and thighs? What better time to consider laser stretch mark removal?
Fractional laser technology is a minimally-invasive way of banishing marks where the skin has been stretched (which is common after weight loss, gain, and pregnancy). The process is entirely non-surgical and doesn't just make the marks disappear; it also improves the tone and texture of the targeted skin area.
For best results, around 5 sessions are recommended, though stubborn marks can take up to double the number of sessions to disappear completely.
Have a HIFU non-surgical facelift that promises results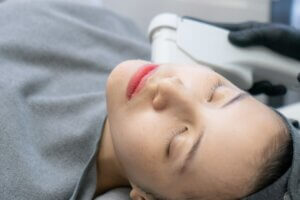 If you've always been intimidated by having a surgical facelift but are desperate to rejuvenate your skin this Christmas, there is an answer: HIFU treatment.
Unlike surgery, radiofrequency and laser-based treatments, HIFU can penetrate the foundation below the skin without incisions or anaesthetic. It has all the capacities of a standard facelift, smoothing your skin, improving its overall texture and elasticity, and defining the jaw area for a more youthful profile.
HIFU (High-intensity focused ultrasound) uses ultrasound energy to trigger your body's collagen production capabilities. It's particularly effective for smoothing and tightening skin in the chin and neck area, which can be two areas that show the first signs of ageing, particularly in women, who tend to have less skin elasticity than men.
All-over facial rejuvenation with Profhilo
Profhilo is truly a jack of all trades when providing all-over treatment to improve your skin's vitality. Not only does it plump the skin, but bio-remodelling properties leave the skin firm and produce a lifting effect.
Perhaps your skin has become a little wilted in texture, tired-looking, and needs a bit of love. Treat yourself to Profilo this Christmas, and see the results continue to emerge in the new year, as the high concentrations of targeted hyaluronic acid produce a prolonged effect in the months after they are injected into the skin.
We'd love to hear your thoughts if you've tried any of the treatments above.