A Warm Welcome
Having had the opportunity to experience its offerings, I'm thrilled to share insights about a clinic that marries innovation with aesthetic artistry. Upon entering Healand Clinic, the modern and sophisticated design immediately stands out, signalling its dedication to aesthetic brilliance. Each detail is meticulously curated, ensuring clients are ushered into comfort and luxury.
Transformative Aesthetic Care by Trusted Professionals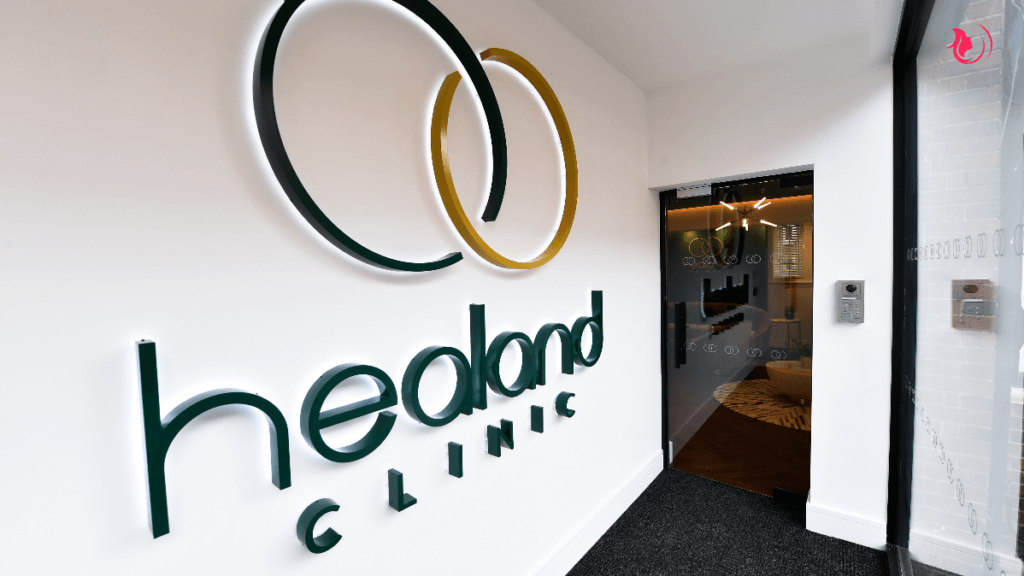 Healand's ethos centres on providing transformative aesthetic procedures that enhance and rejuvenate. Their care goes beyond mere treatments, it's an art. From the first minutes of being there, you can feel that Healand embodies a unique business ethos that blends cutting-edge medical aesthetics expertise with an unwavering commitment to client-centric care. Central to their mission is the belief that beauty and healthcare are not just about alleviating symptoms but fostering an environment where holistic well-being for skin and body can flourish.
Their approach involves not only leveraging the most advanced technologies in diagnostics and treatment but also empowering customers with the knowledge to make informed decisions about their appearance. By prioritizing transparent communication and personalised attention, Healand Clinic ensures that every customer experiences the highest standard of care, underpinned by ethical practices and a community-driven spirit.
Cutting-edge Aesthetic Practices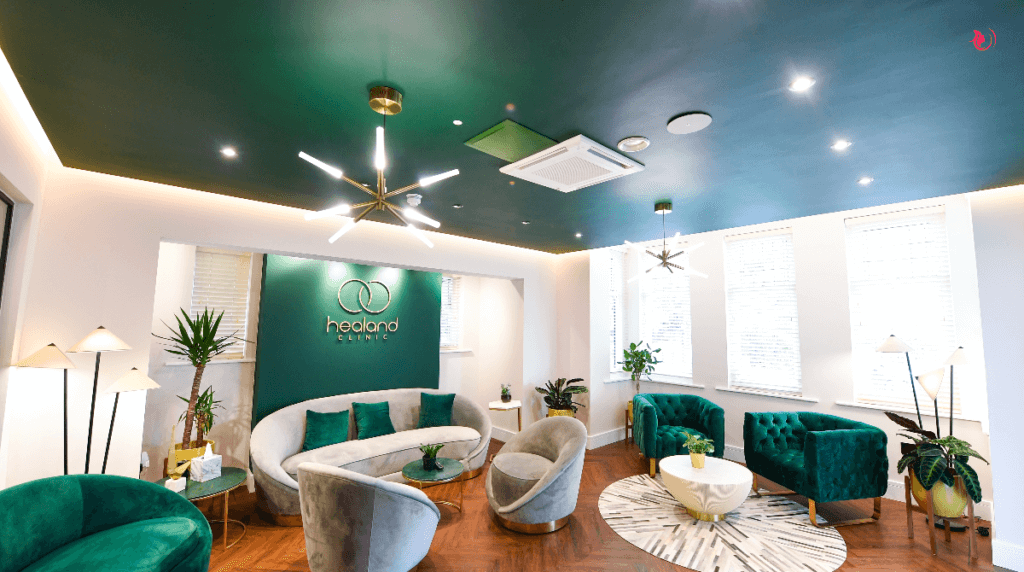 Healand's commitment lies in enhancing one's natural beauty. Their philosophy is rooted in knowing the patient's entire narrative. Understanding each individual's needs and adopting a holistic approach ensures treatments accentuate and revitalise rather than change.
The clinic prides itself on being at the forefront of aesthetic and medical research. By adopting practices grounded in evidence, The Healand has positioned itself at the pinnacle of aesthetic research, offering avant-garde treatments rooted in scientific evidence. Now, this isn't just your run-of-the-mill skincare clinic. What sets it apart is its team of experts who are deeply committed to delivering an high level of treatment safety and effectiveness.
But that's not all! At the core of Healand Clinic's operation is a seasoned ensemble of Senior Medical Professionals and Nursing Staff. These are the mavens who've seen it all, wrinkles, acne, pigmentation, you name it! They seamlessly collaborate with psychotherapists and an array of Allied Health Professionals (AHPs) to create a holistic health experience that's a cut above the rest. What this means for you is that each consultation doesn't just stop at skincare. Instead, it goes beyond the surface to explore underlying issues, whether they be emotional or physical, making sure your treatment plan is as comprehensive as it gets.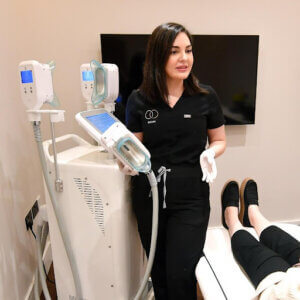 Diverse Aesthetic Offerings
What truly sets Healand Clinic apart is the breadth and depth of its services. Let's unpack some of these:
Aesthetics: There's a wide range of aesthetic treatments on offer, from the usual suspects, such as dermal fillers or anti-wrinkle injections, to treatments such as Radio Frequency Therapy, which stimulates collagen production, ensuring long-term results. The emphasis is always on achieving natural, graceful results.
Bio Enhancement: Embracing the future of aesthetics, offerings such as the NAD+ Infusion stand out. It's all about harnessing modern science to revitalise and rejuvenate from within. By focusing on cellular energy production, it aims to revitalise from within. As one delves deeper into this offering, it becomes clear that It's all about harnessing modern science to revitalise and rejuvenate from within.
Weight Management: Recognising that aesthetics is not just skin-deep, Healand has an innovative approach to weight management, focusing on holistic aspects like Mindful Eating and the role of Sleep Deprivation in weight. Additionally, their offerings delve into often overlooked factors influencing beauty, such as Sleep Deprivation, providing a 360-degree strategy for sustainable weight management.
Ozone Therapy: An avant-garde approach to revitalizing the complexion and combating various skin issues. Utilizing a specialized form of oxygen-ozone (O3), this treatment aims to purify the skin by eradicating bacteria, enhancing cellular function, and boosting the skin's own antioxidant capabilities. When administered professionally, ozone therapy can effectively treat a myriad of concerns including acne, signs of ageing, and even more chronic skin conditions like eczema and psoriasis. This unique therapy promotes enhanced blood circulation and oxygenation of skin cells, leading to improved skin texture, reduced inflammation, and an overall radiant appearance.
Apart from their aesthetic and beauty offerings, Healand also offers medical services. This includes a diverse range of treatments: a multi-modal approach to pain management, including Medical Cannabis and Ketamine Infusions; comprehensive hormone therapy for imbalances; holistic psychotherapy with the renowned Shabnum Ahmed; and in-depth health screenings, including BIA scanning and extensive blood tests.
While the state-of-the-art equipment and plush interiors are commendable, the real stars are the people. Dr. Omar Babar leads with an ethos of relentless pursuit of excellence. The entire team works together to become an expert hand in Aesthetic Medicine, ensuring that each client's experience is unparalleled in quality.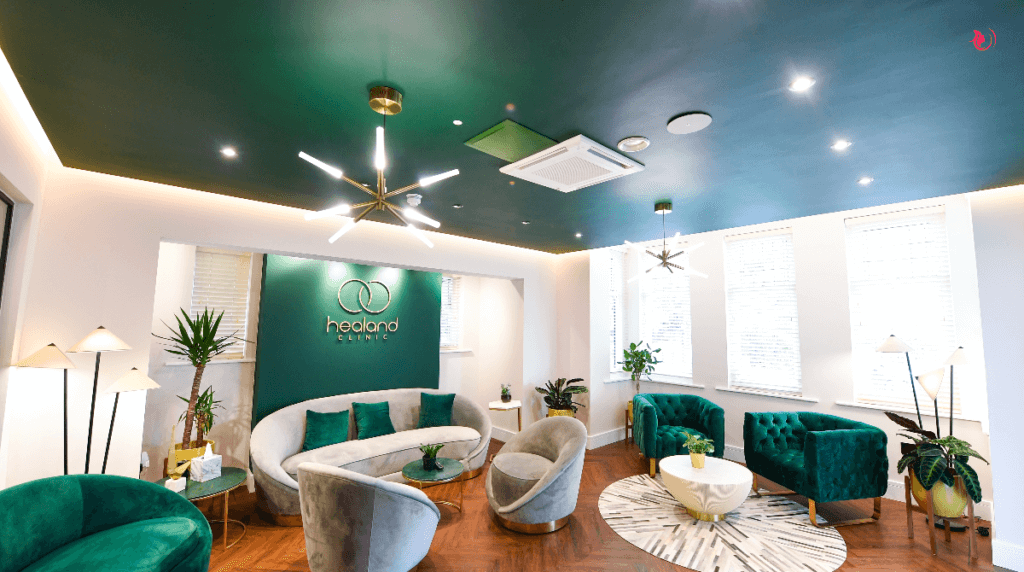 Healand Clinic stands out as an aesthetic sanctuary in Leicester. It's where innovative treatments meet artistic precision. Healand Clinic promises an unmatched aesthetic journey if you want to rejuvenate, enhance, or simply pamper yourself.
Would I recommend Healand Clinic? Without a doubt. Whether you're looking for aesthetic treatments or simply wish to understand your body better, this phenomenal aesthetic clinic is the place to be!