If you've got your big day coming up this year, here are a few treatments we've picked out to help you dazzle and feel confident and great in your skin.
Professional Teeth Whitening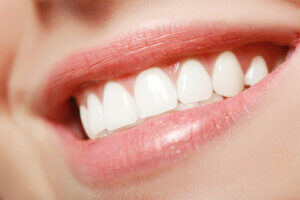 On your wedding day, one thing you're likely to be doing (you would hope!) is smiling.
With lots of photographs being taking during the course of the day, having an amazingly bright and white-looking smile will make you feel super confident about showing off your pearly whites.
Professional teeth whitening performed by a dentist is safe and effective. Many dental practices offer cost-effective teeth whitening treatment that you begin in practice and continue in the comfort of your own home over a period of a few weeks, such as the Boutique and Enlighten whitening systems.
The effects of professional whitening can last up to two years, so your teeth will look great for your honeymoon and beyond.
CoolSculpting®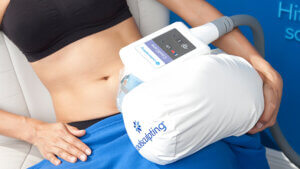 Wanting to lose a couple of extra pounds before a wedding day is a common effort that brides and grooms engage in before their wedding day.
The build-up to a wedding day can make it difficult to find the time to get to the gym and sometimes, it can be hard to shift the tenacious extra bit of weight you've struggled to lose in the past. Introducing CoolSculpting®, the treatment that's virtually non-invasive and a viable alternative to the unpredictable nature of surgery.
FDA-approved, it uses fat-freezing cryotherapy to target problem areas, giving your body a firmer, more toned look. It yields natural-looking results and targets fat cells, cooling them to trigger their natural death. These are then naturally metabolized by the body.
This treatment isn't a means of losing an excessive amount of weight but is proven to reduce body fat by up to 20%. So if there's a wedding dress you've got your eye on that's a tiny bit tight, this treatment could just help you slim down to fit into it on the day.
Microblading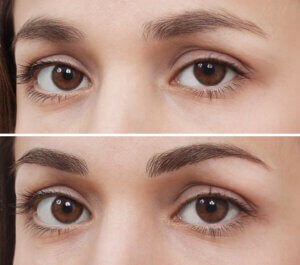 Natural-looking, bushy eyebrows are so "in" at the moment, with celebrities such as Cara Delavigne, Emilia Clarke, and Keira Knightly sporting more natural-looking eyebrow styles.
To give the impression of fuller and thicker eyebrows without using make-up, microblading is a semi-permanent treatment that applies hair-like incision strokes, using a nanoblade that penetrates the skin's upper layer.
You can choose to have sparse areas targeted, or indeed the whole brow area, with a shade that matches your natural eyebrow shade. We recommend having microblading performed at least two weeks before the big day, so you can get accustomed to your new brows.
Ultherapy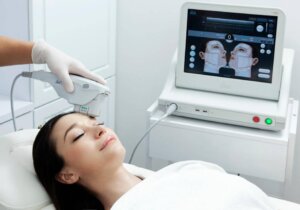 I feel you might benefit from tightening skin across parts of the body like the brow, neck and chin region (which are often prematurely affected by the loss of elasticity due to sun exposure), Ultherapy is at the rescue.
This skin-tightening and lifting treatment bypass the skin's surface, penetrating through to the deeper layer of skin, where collagen is created. With only a single treatment, collagen production is triggered which can smoothen lines and improve laxity around the parts of the body that will be on show on your big day.
If you're interested in Ultherapy, make sure you factor in up to three months before your wedding day, to allow the results to reach their peak.
Treatment for hyperhidrosis (excessive sweating)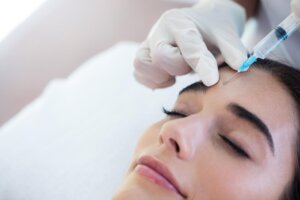 There's no doubt that your wedding day has the potential to be one of the most nerve-wracking days you'll ever experience, especially if you're not normally into being the centre of attention!
If you're worried about getting nervous sweats, (it's estimated that 3% of the population suffer from excessive sweating) there is a non-surgical means of tackling them.
The use of botulinum toxin injections doesn't just stop at preventing lines and wrinkles, they can also prevent overactive sweat glands across specific areas of the body by paralysing targeted glands, safely and effectively.
Laser hair removal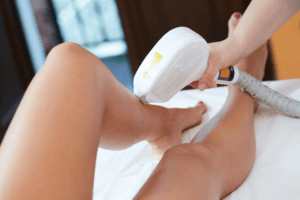 Forget having to shave and wax prior to your wedding day and opt for a more permanent solution, in the form of laser hair removal. With plenty to be thinking about on the day, taking the stress out of last-minute hair removal can make some precious time for other things.
Laser hair removal can get rid of unwanted hair from virtually any part of the body, and what's more, as the results can last for up to 12 weeks, you won't even have to think about hair removal solutions when you're on your honeymoon!
We hope you have a fantastic wedding day and wish you a lifetime of happiness with your partner!