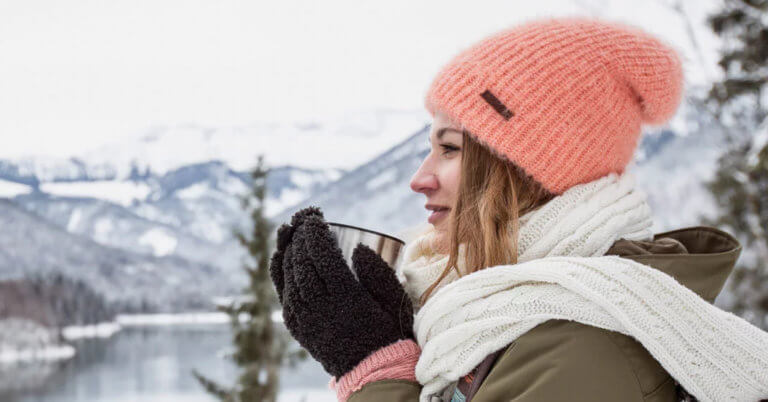 The winter months can leave our skin feeling dehydrated, dry, red and even sore. Just like our bodies need heartier meals to keep us going when it's cold, our skin needs a little extra TLC as protection against the elements.
Feed your skin!
The age-old cliché "you are what you eat" couldn't be more applicable when it comes to your skin. You'll see a noticeable difference if you nourish your skin with the right foods. Green tea is a great alternative to traditional tea (which is a diuretic and prevents your body from absorbing fluids), loaded with antioxidants.
It also contains anti-inflammatory powers that promote skin healing and keep blemishes at bay. Another famous friend to your skin is kale, rich in vitamin K and high in sulphur. Sulphur has been proven to reduce skin redness and flakiness.
Non-surgical treatments: chemical peel
A chemical peel is one of the best non-surgical treatments for battling against the effects of winter. A treatment specifically for the face, a chemical peel works by removing dry and damaged skin, improving its glow and radiance by stimulating the production of collagen, which means the creation of new and healthy skin cells.
Treatment will hydrate your skin, improve its tone and can even reduce scarring and acne. If you wish to go ahead with having a chemical peel, make sure you approach a clinic with medically trained practitioners, who can carry this out safely.
Don't stop exercising during the winter!
The winter months can be a difficult time for motivating yourself to go to the gym or do any outdoor exercise. But don't let the colder weather put a spanner in the works where your exercise regime is concerned. Cardio will help to purge toxins from your body in the form of sweating, which then sends nutrients and minerals to your cells.
Exercise also helps to regulate hormones that are significant for skin health and improves mental wellbeing, which in turn, will have an impact on your overall health.
Lecturer at the University of Exeter Adrian Taylor avows that "our self-worth is directly tied to our energy levels, our feelings of competence and our perceived attractiveness." Feeling mentally good starts with feeling great in your skin.
Stick to these tips and your skin will last through to when the heat returns to the UK!