The Ordinary Natural Moisturizing Factors + HA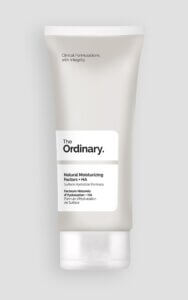 The Ordinary's Surface Hydration Formula is a bread and butter staple of any skincare product collection. And it won't break the bank either, costing only £3.77.
The formula is made up of natural compounds that are found in the skin.
Amino acids, hyaluronic acid and fatty acids will give skin the immediate hydration it needs during the winter months. Good news for vegans and celiacs as it's vegan-friendly and gluten-free.
Moroccan Treatment 100ml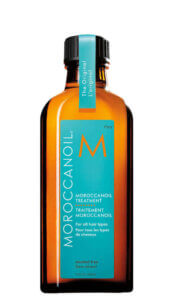 The holy grail of hair oils, Moroccan Treatment is a great gift for friends and family who like to care for their hair but who might not necessarily spend money on hair products that are on the more luxury side of the market.
The argan oil gives hair radiance, tames frizz and repairs split ends – it's a great oil for those who want to give their hair a bit of TLC. It's on the pricier side of our stocking filler selection. But, you can choose the finance option of 4 instalments of £8.22 if you need to keep an eye on Christmas costs.
Terracotta Bronzing Mist
Bring a bit of sunshine to a loved one's stocking with Terracotta Bronzing Mist, a powder mist that gives a sun-kissed look. It's a great option for getting that glow for a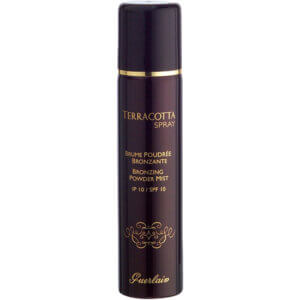 special event and it washes off easily in the shower afterwards. Unlike a lot of tanning products, you can control the intensity of your tan, so you don't end up with white areas and marks.
This bronzing mist also contains a moisturizing formula of glycerine, aloe vera and scent of tiare flower and vanilla – a gift with several strands to its bow. Purchase from £40 on Guerlain's website and spend over £50 to benefit from free delivery.
Jade Crystal Facial Roller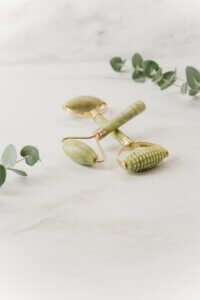 This is a super elegant and aesthetic-looking gift to pull out of a stocking. A stunning gemstone roller, it's designed to relieve tension and stress for the facial area, promoting improved circulation and helping to reduce fine lines. Also available in rose quartz.
Burts Bees Hand Cream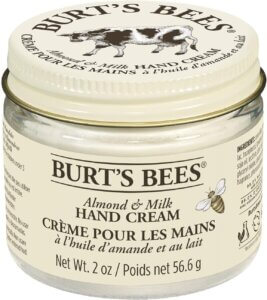 You may have heard of Burts Bees because of their famous lip balm, which also makes a great stocking filler. We wanted to include their hand cream, especially as
it's winter and your hands can take a bit of a battering from the elements.
Priced at a reasonable £10.99, it's the "happy medium" product on our list. It also smells amazing, giving off a scent of sweet almond and as it contains vitamin E, skin is hydrated in no time.
To all readers of Aesthetics Today, we wish you a very Merry Christmas.