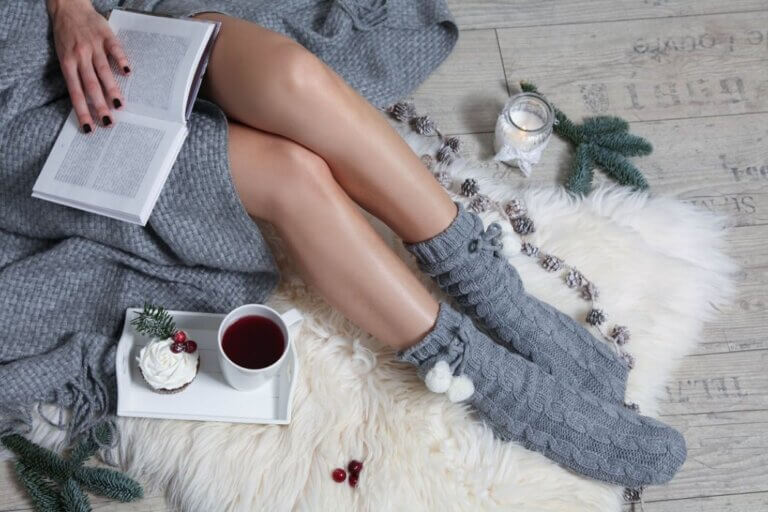 These iron-grey skies, cooler temperatures, and shorter days may make it feel like summer 2023 is an eternity away. But if you want to be hair-free by bikini season, now is the ideal time to start the laser hair removal process. Here's why.
You're paler during the winter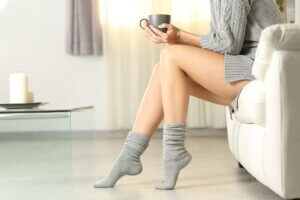 Generally speaking, most of us have lost that sun-kissed glow by the time the days draw in during the winter (unless we've chosen to pack up and head to Australia!)
Laser hair removal is safe when you haven't been spending hours in the sunshine, as this makes your skin more sensitive to heat. Using a laser on tanned, heat-sensitive skin can cause problems like scarring, hyperpigmentation, and burns.
If you attend a consultation when extremely tanned or burnt skin, your practitioner will advise treatment later and carry out a patch test to ensure the area is safe to treat once your skin is not so heat-sensitive.
Multiple treatments are necessary
If you're looking to reap the full results of laser hair removal by the summer months, you will need to plan, as multiple treatment sessions are required for the full effects to be seen.
Your hair grows in three stages; treatment will only work on hair when it goes through an active growth stage. Only a certain amount of hair is removed during each session, spaced out over several weeks (approximately 4 – 6 weeks apart. This ensures that the laser works when the hair is going through an active growth period each time.
You can stay covered during the winter
If you're paranoid about the presence of hair on your skin, winter is the ideal time to stay incognito – it's not like you're going to be living it up down at the beach too often when it's sub-5-degree temperatures!
You can have your treatment sessions and then cover up at home and cosy up in front of the TV and the fire. Once summer arrives, you won't have to worry about the hassle of shaving, waxing, or hair removal creams, giving you more time to live your best life!
How does laser hair removal work?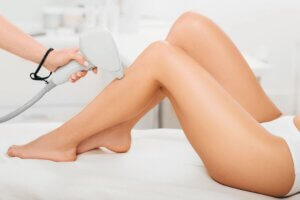 Laser hair removal generates a light beam at a specific wavelength. This is used to target melanin pigments in each hair. This energy converts into heat, which destroys the hair follicle, making it highly unlikely for it to grow back – approximately 80-95% of hair is removed during treatment (the exact amount will be dictated by factors like age, hormone levels, and gender).
As the cool air is applied to the treatment area, you shouldn't feel too much discomfort (take it from us, it's much less painful than a standard wax!)
It's also super versatile, targeting hair on the face, arms, body, and legs. If you're someone who rolls their eyes at the thought of having to reach for the razor or waxing strips regularly, laser hair removal could be a great long-term alternative that removes a mundane job from your beauty routine.
It can also be a real confidence booster, giving you beautiful silky soft, and hair-free skin; you can show off when the sunshine graces us with its presence for a little longer each day.