The number of celebrities who have ventured into the beauty and cosmetic industry has increased exponentially over the past few years. For evidence, the term 'celebrity skincare' has racked up more than 1.8 million hashtags on TikTok. Beauty product consumers are seemingly eager to follow in the footsteps of their role models and icons. 
Traditional brands are having to compete with celebrity-owned skin care product lines or, in some cases, have to collaborate with these icons to stay relevant. 
Dermatology clinic DermConsult has revealed which celebrity-owned brands are the most requested and searched for. They did this by analysing global search results across search engines and social media platforms to see which brands garnered the most engagement. The results are very, very interesting. 
Rihanna's Fenty Beauty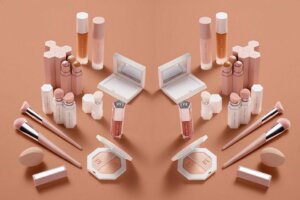 The most popular brand, topping the poll with over 273,000 global searches monthly, was Rihanna's Fenty Beauty. The Barbadian entrepreneur's brand is so popular that Rihanna was recently named a billionaire by Forbes.
Fenty Beauty launched initially with just makeup in 2017. By the end of its first full year, it had generated more than $550 million in revenue, making it, by far, the most successful celebrity-fronted brand. 
Gwyneth Paltrow's Goop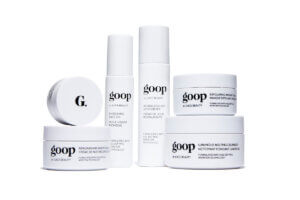 The closest competitor to Rihanna's Fenty Beauty was Gwyneth Paltrow's Goop, which saw over 230,000 global searches per month. Goop sells any number of products from skin care items to Goop-branded clothing. As of 2017, Goop newsletter readers had an average age of 34 and an average household income of more than $100,000 per year.
Florence By Mills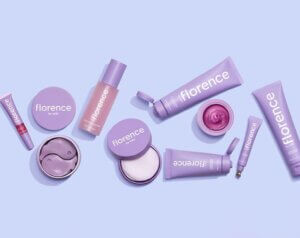 The third most popular celebrity-owned brand is one of the most recently launched: Florence by Mills. Florence is the brainchild of young Stranger Things star Millie Bobby Brown, and comes in third with over 152,000 global searches per month. The initial product launch was minimal but over time has been supplemented with toners, peel-off masks, lip oils and accessories also. 
Kylie Jenner's Kylie Cosmetics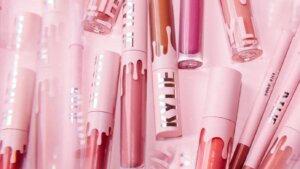 Fourth place fell to Kylie Jenner's Kylie Cosmetics, which averages 144,000 global searches a month. Kylie's Cosmetics underwent a sort-of soft-relaunch at the beginning of 2021 as the record-breaking beauty brand returned with new products, upgraded formulas and packaging. 
Jennifer Lopez's JLo Beauty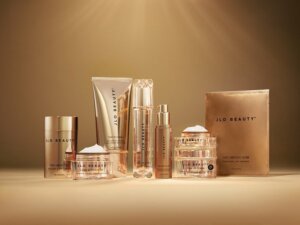 Fifth place went to Jennifer Lopez's Jlo Beauty, which averages 63,000 global searches a month. Launched in 2021 by Lopez, JLo Beauty has triumphed in the wake of Lopez's own resurgence in the music and acting industry. 
Other celebrity-owned brands
Sixth place on the list of most searched for celebrity-owned brands is Maria Sharapova's Sugergoop, averaging over 59,000 global searches per month.
Sugergoop is followed by the seventh entry in the list: Josie Maran's beauty collection which saw over 58,000 global searches per month.
One place down in eighth is Cindy Crawford's Meaningful Beauty. Meaning Beauty averages over 50,000 global searches per month.
The penultimate entry into this top 10 list is Kim Kardashian West's KKW Beauty line, which averages over 38,000 global searches per month. This may be surprising to may who view Kim Kardashian West as one of the world's biggest reality stars, but it is important to remember that West has numerous revenue streams.
The final spot in the top 10 most popular celebrity skin care brands belongs to Jessica Alba's the honest company, which sees around 25,000 global searches per month
What can we learn from this celebrity-owned ventures?
Aside from understanding the top 10, a few other interesting conclusions were made by DermConsult … For example, celebrities aged between 40-59 were found to have the most successful skin care brands in terms of consumer demand. Adding their totals together saw the more seasoned celebrities garner over 506,000 global searches per month – dispelling the myth that consumers favour fresh-faced younger stars. 
Furthermore, despite Rihanna topping the poll, DermConsult's full data reveals that actresses fare much better than singers and reality stars. In the top 20 celebrity-owned brands analysed, actresses boasted over 430,000 monthly searches, singers reached 370,000 monthly searches and reality stars hit 207,500 monthly searches. In fact, without Kylie's Cosmetics, reality stars would have struggled to make an impact on the list at all.
Also, it is clear to see that the celebrity skin care industry is heavily female-dominated. 95% of the top 20 brands are owned by women. Humanrace, owned by singer Pharrell Williams, was the only male-owned brand to make the list.
Star and celebrity power has been a constant in modern society for decades. However, with the abundance and sheer noise of social media in life today, the reach and influence of these icons can crossover to other industries. Singers, reality stars and actors have seen an avenue into the beauty and cosmetic industry and are achieving resounding success. And this is just the beginning, who will be the next star to dip their toe into the highly competitive market?