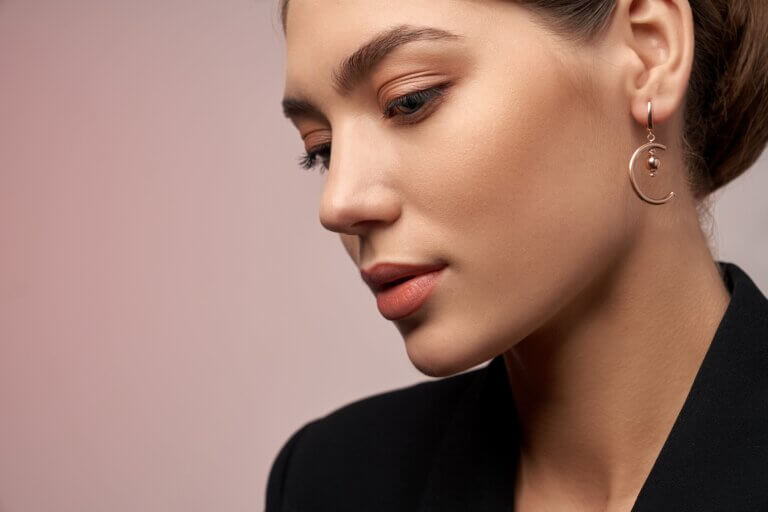 If you're looking for skin rejuvenation treatment in response to droopy crepey skin, then look no further than Ultherapy, the go-to skin-tightening treatment. 
Below we will be breaking down exactly what Ultherapy is, how the treatment works and when you can expect to see results.
What is Ultherapy?
Ultherapy is often described as a facelift without any surgery needed. It is for this reason that some dub it as a 'Lunchtime Lift' because of how quick, efficient and effective the procedure is. 
Ultherapy is a non-invasive, non-surgical treatment that uses ultrasound energy to lift and tighten the skin. This means no incisions are involved, no stitches are needed and very minimal recovery period is needed post-treatment. 
How does Ultherapy work?
The skin is targeted by Micro-Focused Ultrasound, which is aimed at separate layers in the skin. The treatment utilises DeepSee technology, which allows the practitioner to see the different layers of the skin. Being able to see the skin in such dissected detail helps your clinician pinpoint what needs to be treated, and to what level. DeepSee technology means smaller areas of the skin can be pin-point targeted for better, more efficient results.
During the process, the ultrasound targets the dermal layers specifically, making small micro-wounds. These tiny wounds don't sit on the surface of the skin, but underneath it. The ultrasound stimulates the production of collagen and elastin at the site of these micro-wounds, leaving a lifted appearance and regenerated skin.
Despite language such as 'Micro Wound', Ultherapy doesn't actually break the skin visibly. There is no redness and the patient won't experience any downtime following the procedure. Furthermore, there is a low risk of pigment issues with this procedure. 
What are the most targeted areas?
Ultherapy treatment is usually targeted and applied to the jawline, brow and neck. These areas are most responsive and tightening droopy skin here results in an extremely natural looking final look. The skin not only tightens but rejuvenates at the same time, hitting a more youthful look.
This highly popular procedure is done in-office/clinic and takes a mere hour to do. In some cases, the therapy can and will take longer – for instance, if Ultherapy is but a small part of a larger treatment process identified by your clinician or if the targeted area is larger than the average for this type of appointment. 
This is one of the great benefits of Ultherapy: it can be customised. The ultrasound equipment can be adjusted in many different ways depending on the area being targeted. Also, it is a deeply synergistic procedure that can work in tandem with other aesthetic processes. 
Mitigating conditions
Whilst appropriate pain relief is provided before the treatment, it is recommended that if you suffer from the following, then you should seek a second opinion on whether Ultherapy is viable for you: muscle weakness, metal elements in the face, skin disease affecting the treatment area, or if you are pregnant or breastfeeding can all affect whether or not you can have the procedure. 
When will you see results?
In terms of results, the patient can expect to see their skin tone improve within 8 weeks of the procedure date. You will notice a drastic decrease in skin sagging and absence of formally crepey skin. However, you will see even better results over time as the skin reacts well to the collagen and elastin production – this usually takes 6-8 months. 
Ultherapy is offered by most cosmetic clinics and has become a go-to frequent procedure for those who want their skin to be supple, fresh and youthful again.