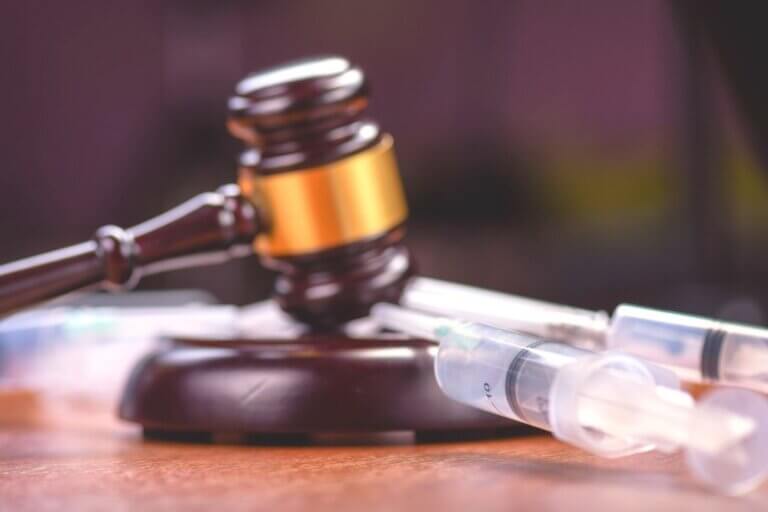 MPs have recently been focusing on the Aesthetics Industry, with a number committee proposing stricter regulations on aesthetic procedures.
In the past few weeks, parliament has been in talks about the regulations on the aesthetics industry, as MPs on the Health and Social Care Select Committee put forward a report, which calls to Government to protect patients from rogue aesthetics practitioners and those who may take advantage of their mental health.
While you may think this only affects aesthetics practitioners, it's vital that consumers are aware of the regulations (or proposed regulations, in this instance) before having an aesthetic treatment. Knowing the regulations mean that you protect yourself and ensure you only get the best in aesthetic treatments.
Why is this report important?
While most aesthetic clinics provide high quality care, through professional, qualified and ethical aesthetics practitioners, unfortunately these traits aren't always guaranteed in the UK aesthetics industry.
Until recently, the aesthetics industry in the UK has been highly unregulated, which means that consumers have been left vulnerable and many procedures have been performed in unhygienic conditions, by inexperienced aesthetics practitioners.
Many believe that non-surgical aesthetics treatments are always safe, however, they do come with some risk, both mental and physical. It is imperative that both consumers and providers act ethically and according to strict regulations, to ensure the safety of all patients.
Health and safety standards in the aesthetics industry are the responsibility of us all, and the government. Should you insist that your aesthetics practitioner follows regulations, then more aesthetics practitioners will act ethically and protect future patients.
Why now?
Recently, the MPs on the Health and Social Care Select Committee produced a new Health and Social Care Select Committee's report, which suggested increased regulations in the aesthetics industry. The report was aptly named 'The Impact of Body Image on Mental and Physical Health'.
The foundation of the report was that the aesthetics industry is being driven by a rise in body dissatisfaction and body dysmorphia. With the aesthetics market being largely unregulated until now, this could lead to clients being left vulnerable.
What suggestions were made
The report focused on some significant recommendations to the Government, in regards to the aesthetics industry. They hope to implement these changes and this stricter licensing regime for the aesthetics industry by July 2023.
One of the main suggestions made in the report is that dermal fillers will now require a medical prescription. This means that not anyone can walk into a clinic in order to get their next aesthetic treatment, you will need to visit your GP or medical professional beforehand.
Yes, this may be extra effort on everyone's part, but it is a move suggested to further protect vulnerable individuals, especially those suffering from body dysmorphia.
The report also suggests raising the standards on training for administering practitioners and implementing a two-part consent process. This consent process focuses on the mental and physical health of the patient, before allowing any procedure or treatment to be administered.
Essentially, this protects both the mental health and physical health of aesthetic consumers.
It was also suggested that the public's mental health be protected through advertising and online publications. They intend to work with the Advertising Standards Authority, encouraging complete transparency by both advertisers and influencers – implementing a logo system, which will allow consumers to see when images have been altered through filters, airbrushing and photoshopping. They also intend to put a focus on diagnosing and treating body dysmorphia, which is a growing mental health issue.
Jeremy Hunt, the Health and Social Care Committee chair stated that "the Government must act urgently to end the situation where anyone can carry out non-surgical cosmetic procedures, regardless of training or qualifications. We heard of some distressing experiences – a conveyor belt approach with procedures carried out with no questions asked, procedures that have gone wrong and the use of filthy premises."
Parliament also received evidence from the Joint Council for Cosmetic Practitioners. Chair and Professor of the Joint Council for Cosmetic Practitioners, David Sines, stated that "We look forward to continuing our engagement with the Government and health care regulators during the forthcoming months to realise the key objective of embedding patient safety and public protection for members of the public who elect to engage with non-surgical procedures within the context of national enforceable legislation."
What does this mean overall?
Yes, this does mean a little extra effort if you're looking for your next aesthetic treatment. However, consumers should support this move to protect the mental and physical health of vulnerable patients.
The focus on body dysmorphia and ensuring transparency in regards to influencers, filters and digitally altering images, will only lend to further improving the mental health of the public as a whole.
So, that little extra appointment to get a prescription for your next filler, is worth that effort and time. We look forward to seeing a highly ethical and responsible aesthetics industry!