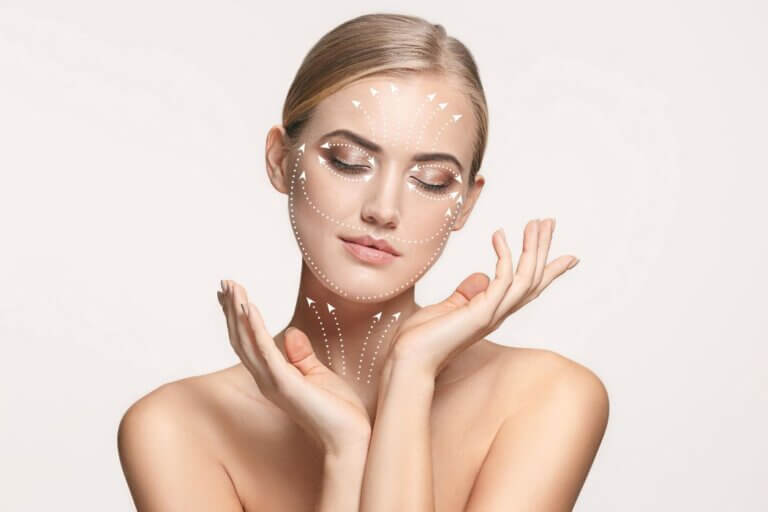 The greatest experiences in life start with taking one small step. If you've never had an aesthetics treatment beforehand, you may be wondering where to start!
The good news is, aesthetic treatments and procedures have come so far. Over the last 10 to 20 years, there have been numerous advances in the world of aesthetic medicine. Aesthetic procedures are highly safe and have minimal risks associated with them, especially if you ensure they're administered by qualified and experienced practitioners, whose safe hands will have you loving the outcome of your procedure.
The benefits of aesthetic procedures are now well recognized and, the fact that they're getting more affordable every day, makes them constantly sought after.
For those about to start their incredible journey into looking younger, healthier and happier, we've put together a list of the best aesthetic treatments to start with! 
#1 Chemical peels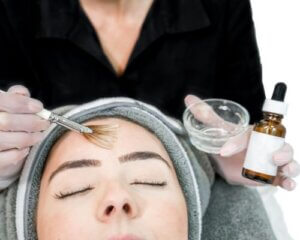 For those trying aesthetic treatments for the first time, chemical peels are always a simple, non-invasive and effective way of improving your skin tone and texture. 
One of the best options to go for is the Me Line Peel, as offered by Fiore Aesthetics, a renowned Central London-based aesthetics clinic. 
A Me Line Peel and other chemical peels are often used to treat acne pigmentation, liver spots, and melasma (a skin condition that causes patches and spots, usually on the face, which are darker than your natural skin tone).
The benefits of starting with a chemical peel include the fact that the procedure is very straightforward and the results tend to be highly visible, depending on the type of skin peel you opt for. 
#2 Microdermabrasion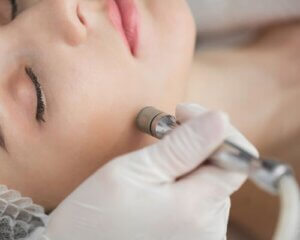 Microdermabrasion is yet another popular treatment. It's well known for gently rejuvenating your skin and improving the appearance of scarring and sun damage. It also reduces the appearance of stretch marks and dark pigmentation of the skin. 
Much like chemical peels, microdermabrasion treatments tend to be fairly straightforward. It involves gently running a device, which has micro-crystals on it, onto the surface of the skin. 
Microdermabrasion will remove your dead cells and expose the beautiful new skin cells underneath, which will give you a refreshed and rejuvenated look.
#3 – Laser Hair removal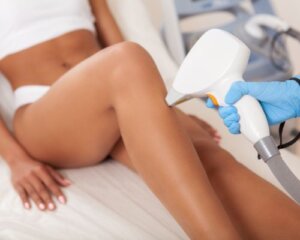 Unwanted hair can be a bug-bear for many, which makes this simple and non-invasive procedure a great first choice for those trying aesthetic treatments for the first time. 
An incredibly effective and simple procedure – it removes fine hair using a laser. Unlike traditional hair removal techniques of shaving or waxing, laser hair removal gives you much more permanent results.  
During the procedure, the lasers target the root of each unwanted hair follicle, which destroys the melanin pigment that would normally stimulate hair growth. 
#4 Dermal fillers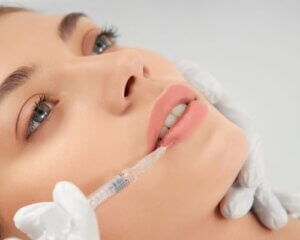 Dermal fillers are at the forefront of aesthetic treatments right now. They are by far the most popular choice, and rightly so! 
You've probably seen them in your favourite magazine, or online, so you'll know that dermal fillers are here to stay! 
Dermal fillers give you the benefit of fuller lips, more defined cheeks, plumper skin and so much more! Not only do they give you these results, but they do it in just a few minutes! Thanks to advancements in aesthetic treatments, dermal fillers are now significantly safer with incredible results! 
#5 Manual Derma Rolling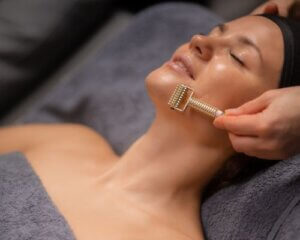 Probably the least invasive of all the procedures, a manual derma roller microneedling session can make a huge difference to your appearance. 
Manual Dermal Rolling works by damaging your skin slightly with titanium microneedles. Now, this may sound terrifying, but actually, it's just a tiny stick with a roller attached to it, that rolls gently over your face, causing very little discomfort, and which many patients actually enjoy! 
Your body responds to these microneedles by healing these micro-wounds, sending collagen to the sites. While this is an instantaneous response, Manual Derma Rolling may take up to a month to reveal its full effect, as your skin cells refresh every 28 days. There is also very little downtime associated with the procedure. 
What now?
So, you've had a look at the above procedures and you're looking forward to starting your aesthetics journey, but where should you book one of these life-changing treatments?
It's always important to use a reputable, well-known aesthetics clinic, so you can ensure that your treatments are conducted by qualified and experienced aesthetics professionals! 
There are a number of well-known clinics, but if you're near Central London and Covent Garden, you can't go wrong by visiting one of our favourite aesthetics clinics, Fiore Aesthetics!