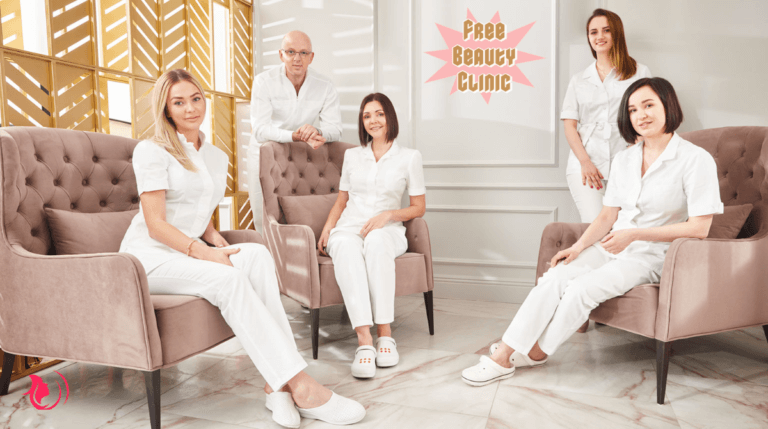 Hey there you beauty devils! Are you tired of forking out a small fortune for your regular aesthetic treatments? Me too.
Are you sick of scrimping and saving to get those plumper lips or sun-kissed cheeks? Well, I've got news for you that you won't want to miss. The UK's first-ever completely free aesthetic clinic has opened its doors and is ready to roll. We are not kidding.
The clinic – based in London's hip Shoreditch district – offers an array of treatments that are designed to help you look and feel your best, without spending a single penny. From Botox and dermal fillers to semi-permanent makeup and microneedling, they cater to every beauty need you could imagine. And the best bit? There's no catch, no hidden fees and no obligation to book again.
No Catch, No Hidden Fees, Just Free Treatments
Now I know what you're thinking – there's got to be a catch. But trust me when I tell you that there isn't. The FreeBeauty clinic operates on a donation system, meaning that you can donate as much or as little as you want, depending on the treatment you receive. But even if you can't donate, you'll still receive the treatment with no questions asked.
The clinic's founders are passionate about making aesthetic treatments accessible to everyone, regardless of their financial situation. They believe that everyone should be able to feel confident and beautiful, no matter what their background or income. And they're not alone, the clinic has been inundated with support from people all over the UK, who are excited about the prospect of affordable beauty treatments. Simply amazing stuff.
Of course, there's no denying that the clinic has caused something of a stir in the world of aesthetics. Some people have been quick to criticise the clinic, accusing it of trivialising serious medical procedures and placing too much emphasis on appearance. But the clinic's founders defend their decision, arguing that they're simply trying to make a positive difference in people's lives. And we are not to argue with that.
Too Good to be True?
You bet it is and this is why we like it. Whether you're a seasoned beauty pro or a first-time filler newbie, the UK's first free aesthetic clinic is definitely worth checking out. With a range of treatments that will leave you feeling rejuvenated and refreshed, you're sure to find something that piques your interest. And best of all, you won't have to spend a penny. So why not give it a try? After all, who doesn't love a freebie?
P.S. This post was an April Fools joke.