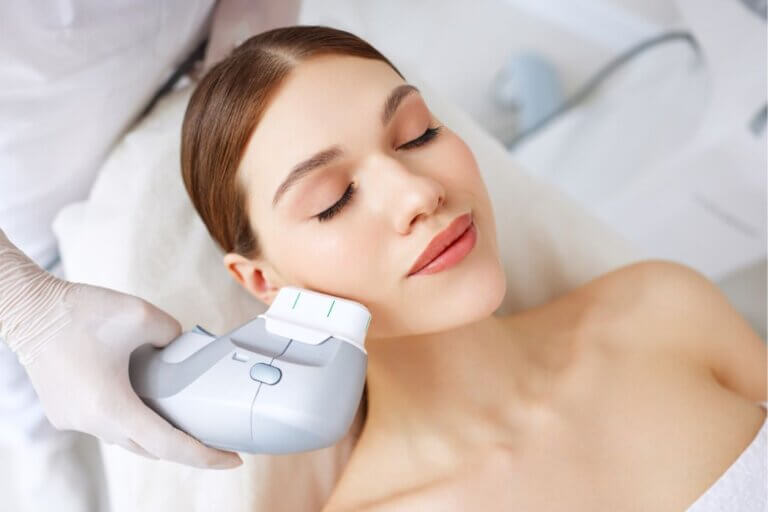 If you've been looking at aesthetic treatments or clinics, you'll likely have come across the term 'HIFU treatment.' HIFU stands for 'high intensity focused ultrasound, and it is a non-invasive treatment for facial ageing that is taking the aesthetics world by storm. This is because many believe this procedure is the non-surgical version of a facelift.
The popularly of nonsurgical procedures
The aesthetics industry continues to grow at an incredible pace. Experts have put this down to the fact that these treatments have a much shorter recovery period than surgical options, but the cost of the treatments means they are accessible to the vast majority of people in the UK.
This is in contrast to cosmetic surgical procedures, which can be highly invasive, with long recovery periods and costs that put them out of reach for most of the population.
With HIFU treatments fast becoming the non-invasive aesthetic procedure of choice, we're going to look more into the procedure and find out how effective it really is.
What is a HIFU treatment?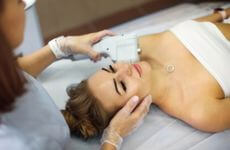 A HIFU facial uses ultrasound to produce heat deep in the skin. This heat damages targeted skin cells, triggering your body to attempt to repair them. To repair these cells, your body produces collagen (the substance in your skin that gives it structure and elasticity).
HIFU is known to have the following benefits, depending on where it is targeted:
Tightening the skin on your neck
Reducing the appearance of jowls
Lifting drooping eyelids or eyebrows
Smoothing wrinkles on the face
Smoothing and tightening the skin on your chest.
While HIFU facials use ultrasound, this type of ultrasound differs from the ultrasound technology doctors use for medical imaging. HIFU uses high-energy waves to target specific areas of the body.
On an interesting note, HIFU treatments were originally used to treat prostate cancer and are still used to this day for prostate cancer and to treat tumours.
What happens during the HIFU procedure?
During HIFU facials or HIFU for skin tightening elsewhere in the body, your practitioner will usually clean your targeted area and then apply a gel. After this, they use a small, handheld device that emits ultrasound waves in short bursts, and most sessions tend to last between 30 and 90 minutes.
While the treatment is usually pain-free, some people experience mild discomfort during and after the treatment. However, over-the-counter pain relievers are generally enough to keep this at bay, but always remember to chat to your practitioner or GP before taking any.
One of the significant advantages to the HIFU facial is that they require no preparation, along with no recovery time. This means you can return to work or continue your daily activities after the treatment.
So, does HIFU for skin tightening work?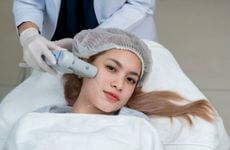 There have been many studies that reveal that HIFU facials work. In 2018, a review analysed 231 studies on ultrasound technology. The research showed that ultrasound (HIFU) was a safe and effective way to treat skin tightening, body tightening, and cellulite reduction.
The American Board of Cosmetic Surgery has also reported that HIFU for skin tightening usually produces positive results in 2–3 months and that good skin care can help maintain these results for up to 1 year.
So, it's clear that these type of facials are effective, and with no preparation or recovery period, it's not surprising that this treatment is seeing so much popularity.
Summary
This high-intensity focused ultrasound facial is clearly an effective, convenient and cost-effective way to minimise the signs of ageing.
Rumour has it that celebrities, such as Jennifer Aniston and Courtney Cox, have benefited from the incredible results that HIFU treatments offer, and it's remarkable that most of the population now has access to celebrity treatments such as this.
With aesthetic clinics popping up all around the UK, many of whom have been in business for years, it's not hard to find a HIFU facial near you. However, we always recommend choosing an aesthetic provider that is not only highly qualified but also highly experienced.