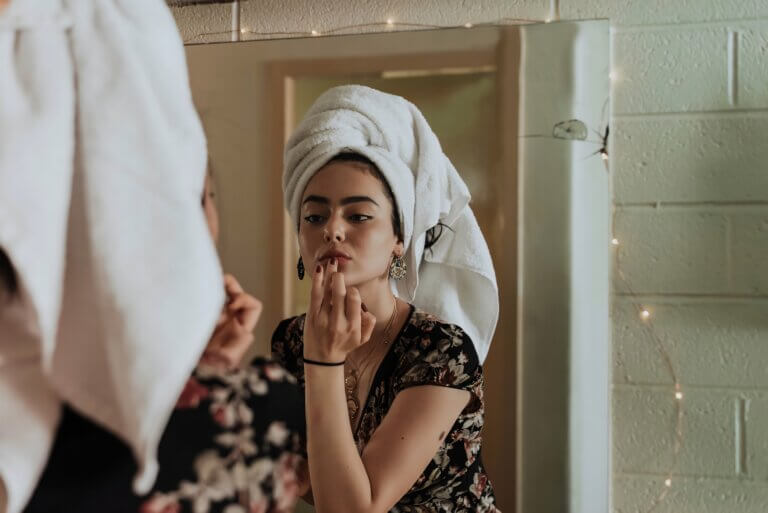 We're all a little different when it comes to our skincare routine. Whilst some of us incorporate only one or two steps into our skincare routines, others opt for six or seven.
Whether your skincare routine is nice and simple or a tad more complex, it's important that you use your chosen products in the correct order, to get the best out of them.
Your skin type and state is also a factor when thinking about how to use your chosen products; those with dry skin will not need to factor in toner and if you have oily skin, you'll want to avoid oil-based products.
Without further ado, here's our guide to what goes where when it comes to the order of applying skincare products.
Cleanser
Before doing anything else, make sure you wash your face each morning, using a cleanser and hand-hot flannel. This serves to remove sweat, microbes, pollution and dirt from your skin and creates a clean foundation upon which to apply other products.
Toner
This may not be a necessary step in everyone's skincare routine, being suited to those with oily, acne-prone skin or if you want additional cleansing after having worn make-up all day.
It's been proven to help protect against ingrowing hairs and can tighten cell gaps after cleansing, to reduce impurities and environmental contaminants that affect the skin. The latter is particularly beneficial for those living in built-up areas, where pollution is prominent.
Serums
Vitamin C serums should follow after cleansing and toning, brightening the skin and protecting against harmful molecules (known as free radicals) which lead to prematurely ageing skin.
Moisturiser/oil
The type of moisturiser you use will depend on your skin type:
Oily skin: keep things simple and look for products with a short ingredients list and lightweight formulas. The thick moisturiser will suffocate your skin and may contain elements that clog your pores – avoid lanolin and coconut oil for this reason and opt for lightweight ingredients like glycerin and hyaluronic acid.
Dry skin: choose moisturisers containing antioxidants to battle the effects of sun exposure and skin-replenishing ingredients to enrich the skin's surface like hyaluronic acid, salicylic acid and ceramides. You should also make sure your choice of product contains a broad-spectrum sunscreen rated SPF 30+.
Combination skin: this is skin that is characterised by both oily and dry areas, across the forehead, nose and chin area and cheeks and jawline, respectively. You may want to choose a product that's light enough for use across the whole face if you wish to keep things low maintenance, or for two types (please see above) for both areas. For advice on ingredients to avoid, take a look at this piece from dermcollective.
Sun cream
Sun cream should always be a vital part of your skincare routine, whatever your skin colour and shouldn't be limited to the summer months – UV is prevalent all year round! As well as protecting against skin cancer, sunscreen will help to keep pigmentation and wrinkles at bay.