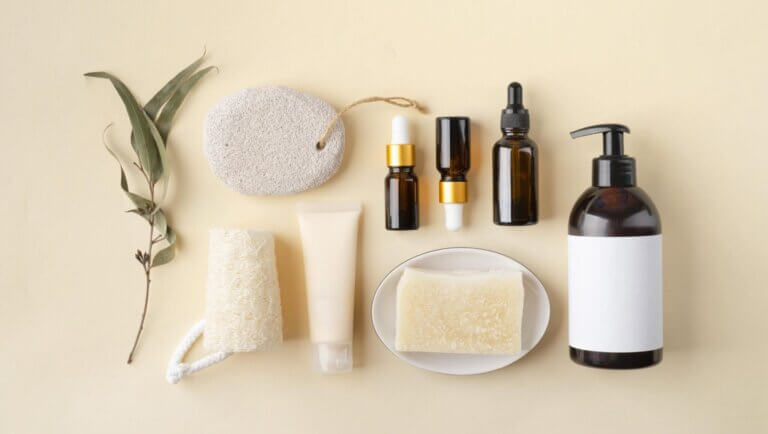 Are you looking to make the switch to a vegan life? It can be tricky and hard to find vegan alternatives to your usual routine and products, but that's what we're here for.
Veganism is no longer a fringe movement. According to the Vegan Society, there are at least 600,000 vegans in the UK. Also, there are now 54,000 vegan products registered globally, with 22,000 of those being cosmetics and toiletries.
Today, we're going to be looking at vegan beauty brands and products everyone should know and incorporate into their routine.
Dimension Nails
Vegan and cruelty-free nail polish collection with tones inspired by nature. Their shades include vegan chocolate, scarlet butterfly and ethical blue. Dimension Nails are sure to make a statement with their loud and bashful colours.
UpCircle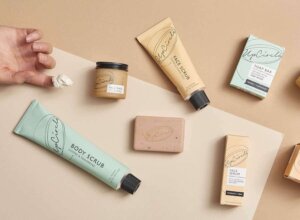 This coffee-based scrub brand, founded by brother and sister has a diverse skincare range that uses and celebrates cosmetic waste products. Their zesty face toner uses residual water of green mandarin fruit normally thrown by the juicing industry.
They offer cruelty-free, plastic-free and terrific skin-brightening products.
Ecotools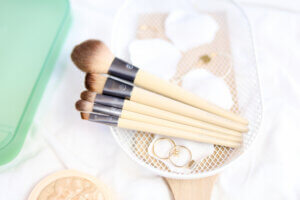 Switching to vegan doesn't just mean switching products, it also means switching tools.
Ecotools is a vegan-only accessories kit that includes makeup brushes, sponges, applicators and bath accessories. It also has a handy case that is small and compact.
Pai Skincare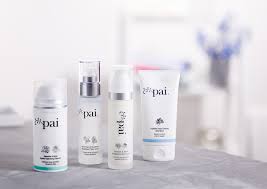 Certified by The Vegan Society, every one of Pai's products is formulated using organic ingredients. Pai uses fruit extracts in cleansing oils with their rosehip extracts soft and smooth on the skin. Their SPF30 sunscreen is also a godsend!
Biossance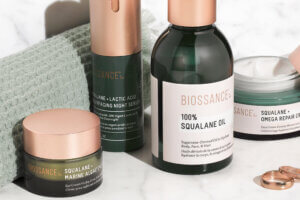 This vegan beauty brand of eye cream uses squalene and marine algae to encourage the return of smooth fine lines to your skin. This formulation also locks in moisture and gives your skin a younger, fresher look.
Irene Forte Skincare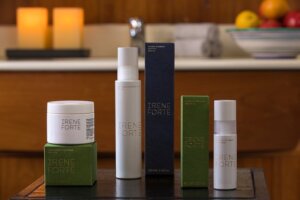 This luxury vegan brand produces skincare products using prickly pear cacti for face cream and almonds for a cleansing milk. Other products include lavender and rosemary cleanser, lemon toner, hibiscus night cream, omega-rich oils, shea butter and green pea botanical peptides.
E.L.F. Cosmetics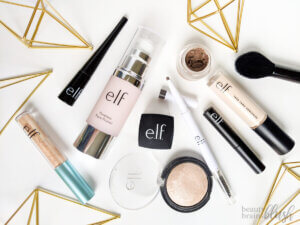 E.L.F. Cosmetics affordable bite-size eye shadows are also vegan. They come in mini-palettes you can keep in your handbag and in an array of colours to suit your mood.
Vegan by Happy Skin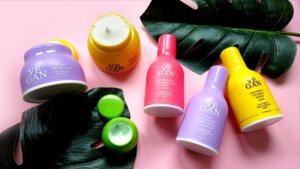 Vegan by Happy Skin products uses anything from watermelons, pineapples, plums, coconuts and avocados in their skincare range. They are vegan, cruelty-free and are up to 98% natural. They also pledge to reduce post-consumer plastic by 50% by 2029.
Herbivore Botanicals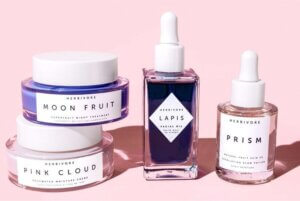 This is an all-vegan skin-care brand featuring bakuchiol, a botanical alternative to retinol, which is great at reducing the appearance of fine lines, keeping the skin hydrated and smoothening the skin.
Moo & Yoo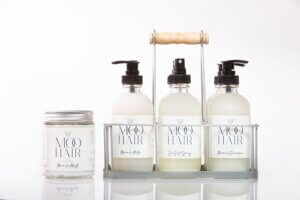 Using fully recycled bottles and jars, Moo & Yoo offers body care and hair care products. They are free from palm oil and use ingredients such as marula oil and Icelandic moss. Founded by a mother and daughter duo from Scotland, this is a small business that loves its customers and values their sustainable values.
Kaike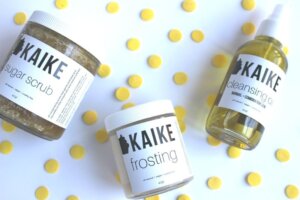 Kaike is not only vegan, it is plant-based and cruelty-free. Kaike's cleansing oil is comforting when stripping make-up off and doesn't have any adverse reactions on the skin. A natural cocktail of grapeseed, apricot and hemp seed oils massage dry skin and leave a moisturised complexion.
Aesop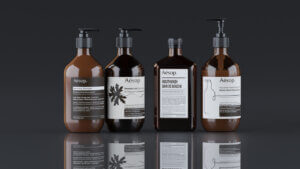 This Australian hand soap has been vegan-friendly for years. Its aromatic hand wash uses mandarin rind, rosemary lead and cedar atlas. They offer exfoliant pastes, night masques and other skincare products.
Milk Makeup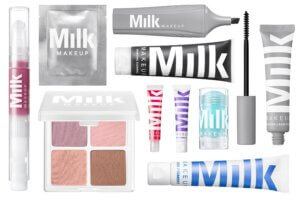 Milk Makeup is vegan, cruelty-free and a gel-based formula that grips makeup to your skin whilst also hydrating the surface of the skin. Its sumptuous formula is kind to the skin and a must-have in your makeup routine.
Summer Fridays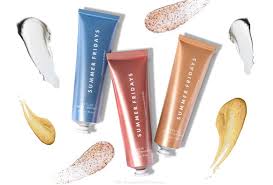 Living up to its name, Summer Fridays' vegan Jet Lag mask is infused with brightening vitamin C and niacinamide to calm skin irritation. It can be used any time of the day to clear away dull skin and produce a clear visage.
Pacifica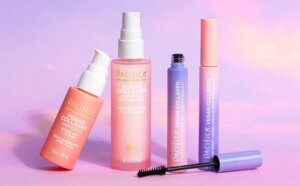 Pacifica's vegan and cruelty-free Salty Waves Hair Care Bundle features a texturizing shampoo, conditional, spray and hair balm. These products hydrate and leave you looking beach-ready.
Isle of Paradise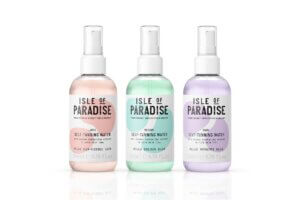 This vegan-friendly and the cruelty-free product is colour correcting and uses ingredients such as avocados, chia seeds and coconut oils. Their products smell lovely because they use ylang-ylang and are safe, which also boast hydration capabilities.
Bite Beauty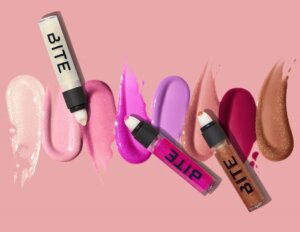 Bite beauty is home to many vegan lip products, as well as vegan eye makeup and skincare. Bite beauty products feature lanolin, a wool-sourced ingredient used in balms, and is loaded with agave nectar, known for maximising moisture.
Tower28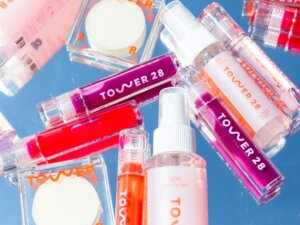 Tower28 is also cruelty-free and vegan. This colour cosmetics brand is known for its vegan cream bronzer and its skin-loving ingredients like green tea extract and mango butter. Tower28, offers a luxurious and exotic alternative for vegans.
Josephine Cosmetics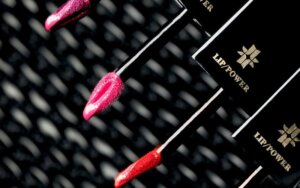 One of the most glam vegan brands out there, Josephine Cosmetics is known for its eye dazzle makeup and its lightweight texture. Made from shea butter, this brand is smooth and stunning with colours available including baby pink and yellow gold.
Youth to the People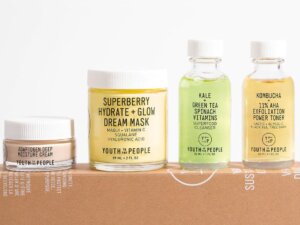 Youth to the People swaps our animal-based ingredients for vegetable and plant-based alternatives. They are known for their antioxidant cleanser made from kale, spinach and vitamin C.
For more vegan-friendly & cruelty-free guides and listicles, keep an eye on the Aesthetics Today blog regularly!