To that end, we will look at the best non-surgical cosmetic treatments trending in 2022. None of these treatments requires you to go under the knife but is still conducted by a trained professional.
CoolSculpting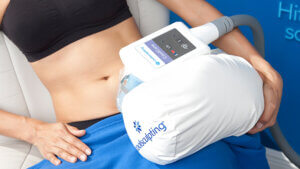 Whilst CoolSculpting isn't new, it is growing in popularity as a non-invasive alternative to liposuction procedures. This treatment zaps targeted pockets of fat below the skin surface by freezing it. The area is then massaged, so the fat breaks up and is removed by the body naturally.
This is a treatment that requires multiple sessions, but this is different from patient to patient.
LED Light HydraFacial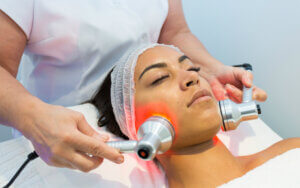 Did you know a HydraFacial treatment is performed every 15 seconds?! This uber-popular skincare treatment cleanses, exfoliates and infuses the skin with a tailored serum for your specific skin concern. LED Light is then used to stimulate cell growth.
LED Light HydraFacial can help treat fine lines, wrinkles, hyperpigmentation, redness, rosacea, sun damage and dry skin. Results are immediate, and downtime is non-existent.
Lip Blushing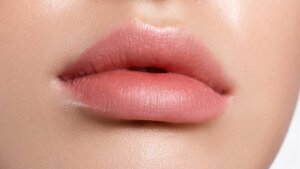 Essentially applying a semi-permanent lip stain, this cosmetic tattoo enhances the shape and size of your lips. Small pigment deposits are delivered into the lip layer by injection. This treatment is semi-permanent, but how long it lasts depends on the individual.
Body Contouring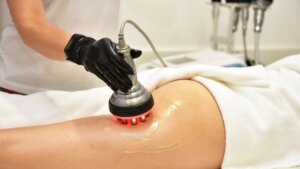 Sometimes little pockets of cellulite refuse to budge, no matter how much you exercise and adjust your diet. Body contouring combats cellulite and tightens the skin by heating fat cells, connective tissue and collagen fibres. Over time, this will improve skin texture, remove cellulite and improve skin elasticity.
Keratin Treatment
This chemical process can turn super thick, difficult-to-manage hair into smooth, straight, frizz-free hair. Keratin treatment is heat-activated and can take a few hours. However, results last several months, making your hair much easier to work with.
Non-Surgical Nose Job
Rhinoplasties are invasive and painful. Not to mention the significant downtime and recovery period of this surgical treatment. A non-surgical nose job uses injectable fillers to smooth out bridges and achieve symmetry. This treatment can also reduce the size of the nose.
Profhilo
Profhilo goes from strength to strength every year, and 2022 is no different! Involving hyaluronic acid injections on each side of the face, Profhilo works under the skin to provide nourishment and hydration to the dermis.
Profhilo also stimulates elastin and collagen production, natural substances that plump and smooth the skin. A filler alternative, Profhilo is suitable for all skin types and is particularly effective against dull, dry and ageing skin.
Veneers
Everyone wants a perfect set of pearly white straight teeth. That's where veneers come in. to get veneers, the dentist removes enamel from the outer layer of the tooth and takes an impression. The veneers are then fitted and bonded to the teeth to give you a fresh new smile.
Brow Lamination
British celebs like Cara Delevingne and Emilia Clarke have well and truly brought thick and full eyebrows back. Brow lamination, a non-invasive alternative to microblading, is like a perm for your eyebrows.
A setting lotion is used to help your eyebrow hairs stand up when brushed forward, with results lasting for 6 weeks. Brow Lamination is not recommended for those with skin sensitivities as it requires the use of harsh chemicals.
Chemical Peels
A chemical peel treatment removes old skin, allowing new layers to grow in their place. This lunchtime treatment can reduce the appearance of deep wrinkles, sun damage and acne scarring. When the top layer of old skin is removed using the peel, a brighter, clearer, and more youthful layer of skin takes its place.
Cosmetic Treatments with Aesthetics Today
Aesthetics Today is home to the latest cosmetic industry news, updates and guides. Keep an eye on our blog or follow us on social for daily insights into the cosmetic world!