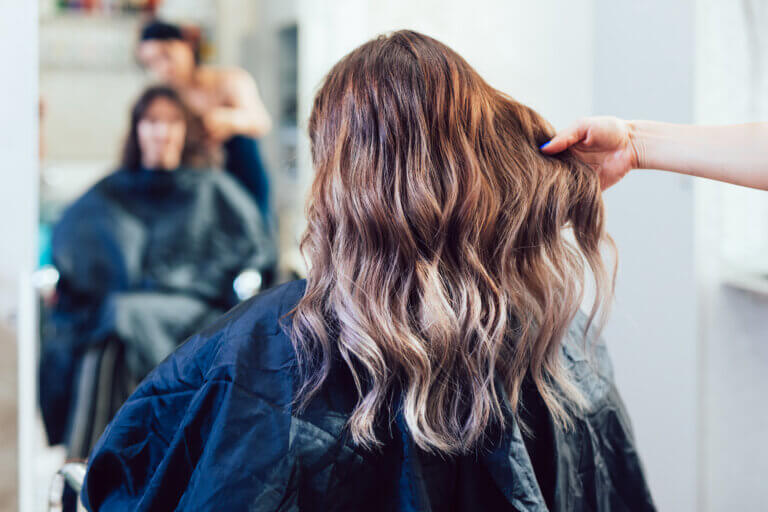 Today, we will be looking at the best salon looks and highlights you can ask for in 2022!
The new year is here and with it comes a golden opportunity to try new looks, test some risky colours or even completely reinvent your image. To that end, we will be looking at some stunning salon looks/highlights you can ask for to spice up 2022!
But before we dive straight into that, you need to find yourself a bespoke and trustworthy salon with expert stylists. Salons like MJ Medispa can even offer you a choice of stylist from their creative team, senior stylist team and award-winning head hair-dresser Mariana Kroumova. A stunning look is all well and good, but if it's botched in execution, it can do more harm than good.
Nevertheless, here are your stunning looks and highlights of 2022:
Full Head Highlights 
A full highlight involves highlighting every section of hair on your head. This is a versatile technique that can be used to slightly lighten all of your hair or even something comprehensive such as changing colour completely from brunette to blonde. 
Foiling is used during this technique as your stylist lightens strands of hair from root to end. 
They will then allow your natural hair colour to bleed through between the foils, thus creating dimension and colour depth. Your stylist will then lightly brush sections of your hair with bleach before finally wrapping it with foil.
Full head highlights wrap all around the head and look great no matter how you wear your hair. 
Half Head Highlights
Alternatively, to full-head highlights, half-head or partial highlights involve the strategic placing of colours and highlights to add a brightening or framing effect. 
Stylists usually employ this technique to add a brightened frame around the visage to highlight facial features. They are sometimes also used in order to add some colour to the back of the neck and around the nape. 
Balayage 
Balayage comes from the French term 'to sweep', and is a highlighting technique that creates a seamless blend without the need for foil. An experienced stylist will literally hand-paint your hair to transform your hair colour and, possibly, texture. 
A balayage can be used to add a blended look to long wavy hair or even add caramel highlights to shorter and bolder styles.
The added bonus of a balayage is that it lasts for 12 weeks or more and doesn't need to be touched up straight away. Unlike traditional highlights, which need to be touched up every 8 weeks. 
Foil-ayage 
Similar to a balayage, your stylist will use extra foil for increased and maximised lighting prowess. If a balayage seems too scaled back in terms of impact, a foil-ayage is perfect for making a statement. 
For those who want a dramatic change, look no further than a foil-ayage as it is sure to turn heads. You will be left with a natural-looking finish but love your new brighter and lighter sections of hair. 
Slices
Now, don't worry. Slicing doesn't mean that Edward Scissorhands is going to be handling your booking! Rather, slicing refers to when a stylist begins to take thick slices of your hair and highlights them in a foil. This highlighting technique leaves thicker slices that are noticeable but also jaggedly slicing through your natural hair.
This is a loud look that looks perfect on short bobs and on brunettes who want blonde slices on the head top. 
Perming
A perm, short for 'permanent hairstyle' involves your stylist using chemicals to change the texture of your hair to either a permanent wave or curl.
These chemicals alter the structure of your hair by breaking the bonds that determine your natural hair texture. Perming takes about two to three hours so it is always advised to book ahead of visiting a salon like MJ Medispa.
The beauty of a perm is that despite being over 100 years old, perms are always evolving and shifting into new iterations and styles by the year. Stylists will have their fingers on the pulse of style and fashion. Ask them about what perms are popular and grabbing attention this year.
Chunky Highlights 
Chunky highlights are making a comeback in 2022! This trend takes larger sections of hair and highlights them to produce a high-contrast look all over. This technique is excellent for all hair colours and will enable you to rock a highly enviable high-contrast and bold look in the new year.  
Dimensional Highlights 
By adding dimension to your hair with contrasting lighter or darker shades, you can be the talk of the part! Dimensional colour can work with highlights and colours of any style by incorporating multiple foils and formulas.
Dimensional highlights give you a range of tones in your hair, leaving a more natural look, despite the dramatic Hollywood quality of the finished article.
In Conclusion
The best starting place for your new look is with a bespoke hair salon housing a friendly creative team of stylists that can inform your choices.
MJ Medispa in Putney is a good example of one that offers these services but also even more variety in style, texture and colour. 
2022 is here and you need to take it by the scruff of the neck! Revitalise your hair, revitalise your year!