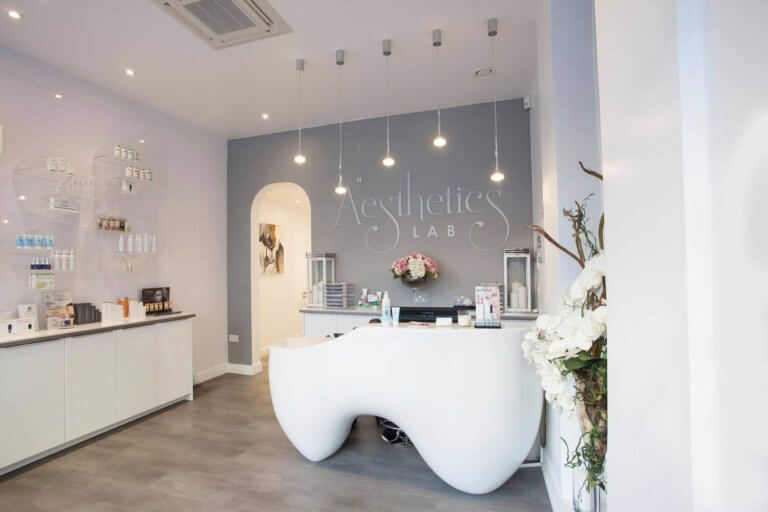 If you've been flirting with the idea of visiting a Medspa, one of your first thoughts may be: which one would be the best for me? If you aren't familiar with the term 'Medspa', a simple definition would be a spa that offers aesthetic procedures in a chilled environment. They tend to offer treatments such as fillers, botox, and medical-grade facials.
With hundreds of Medspas offering similar treatments, how can you be sure you're going to the right one? This is where Aesthetics Lab steps in. This award-winning med spa in Primrose Hill (only 13 minutes away from the Hampstead area) has been ranked as a five-star clinic and here are some reasons why:
It's run by women who have years of experience
Though men do often go to med spas, women and spas tend to have a special bond. Spas are where many women go to relax, regroup, and (if it's a Medspa) get a treatment that will help them enhance their appearance. That being said, it's vital that the spas women attend make an effort to cater to their needs.
And who knows a woman better than another woman? Aesthetics Lab is run by three women who have established themselves in their respective fields, meaning you'll be in the best hands possible.
VIP Services and Loyalty Scheme
Aesthetics lab aims to put its customers first, which is why they've launched a loyalty scheme for all its customers to enjoy. They've introduced a point-based system that gives you a VIP point for every pound you spend at Aesthetics Lab.
When you've collected enough points you'll be able to redeem a specific treatment of your choice! That means not only will you leave the spa looking and feeling great, but you'll also have money off for another treatment. This sounds like a win/win to me.
Award-Winning Clinic
When having a treatment, especially a procedure that affects the way you look, it's vital for you to know you're in the right hands. With the number of awards, Aesthetics Lab has won, it's clear to see this clinic knows what they're doing.
Being recognised by the industry is a testament to the excellent work this medical spa produces. They've won the London Hair & Beauty Clinic of The Year three times in a row which means you will certainly be in good hands when you pay them a visit.
Yoga Facial
You've heard of yoga and you've most definitely heard of a facial, but have you heard of the two combined together?
Aesthetics Lab's facial yoga treatment is a workout for your face and a deep tissue massage wrapped into one. It aims to relax the skin while relieving tension in your face, head, and neck. Not many medspas offer this treatment which is another reason why Aesthetics Lab has a five-star rating.
CoolSculpting
For those who don't want to have liposuction surgery, CoolSculpting is a great alternative. The unique procedure freezes the unwanted fat from larger areas such as the abdomen (including the waist and the love handles) or thighs as well as smaller sections like the chin and the arms.
What makes this treatment spectacular is the fact that after the procedure the fat cells are still eliminated through your lymphatic system. You can expect fantastic results in a matter of weeks.
Skin Tightening with Ultraformer III
If you are looking to tighten your skin after a pregnancy or after a dramatic weight loss, this procedure is perfect for you. Using the HIFU technology (high-intensity focused ultrasound), this treatment can give excellent results with no downtime and without having to go under the scalpel.
Press
If you still aren't convinced that Aesthetics Lab is the place for you, believe the press. They have received numerous amounts of coverage in the press. From Elle Magazine to Closer, they've been noticed by some of the biggest publications and I'm sure they will continue to be spoken about in the press and beyond.
Check Award-Winning Clinic