With this in mind, here are some non-surgical treatments you might want to try ahead of being out and about again, to give you that little dose of confidence.
Mesotherapy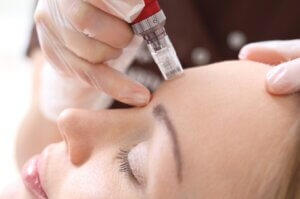 By blending hyaluronic acid and bioactive ingredients (peptides, amino acids and antioxidants), mesotherapy can instantly rejuvenate dull and tired skin, eliminate fine lines and even reverse hair loss.
Mesotherapy uses small needles to administer these rejuvenating ingredients, which trigger your skin to create more collagen and elastin, and improve hydration.
Double chin reduction (CoolSculpting)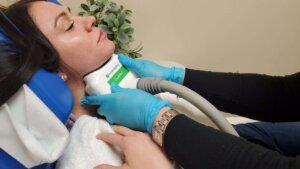 It's safe to say many of us (including us here at AT!) have put on a few pounds over the winter lockdown. Tenacious areas of fat can become extremely hard to shift, even with a dedicated exercise routine and diet plan, particularly around specific areas, like the chin. Throw genetics and hormones into the mix, and it can start to feel impossible.
CoolSculpting is a state-of-the-art fat removal treatment that freezes fat cells, which then naturally and safely die off, leaving you with a more streamlined chin area. Up to 40% of fat cells in the chin vicinity can be removed, and CoolSculpting can also tighten and contour the skin, which has a positive knock-on effect on your overall facial aesthetic.
Profhilo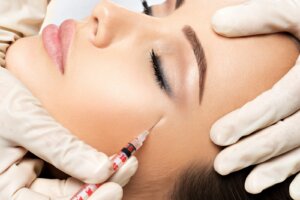 An injectable remodelling treatment, profhilo contains one of the highest concentrations of hyaluronic acid on the market. Whilst conventional fillers work to address more targeted concerns, profhilo is a more holistic treatment that benefits the appearance of the whole face, as well as more targeted areas like the neck, hands and even the elbows and knees.
HydraFacial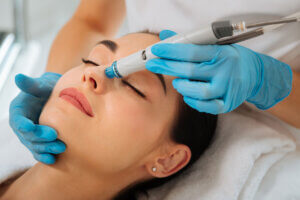 A customisable treatment, the HydraFacial uses a medical-grade device to cleanse, extract and hydrate the skin. By clearing dead skin cells, loosening pores and preparing them for extraction using glycolic and salicylic acid.
The HydraFacial uses a painless vacuum-powered process to extract gunk from the skin. One of the stand-out aspects of a HydraFacial is that it's suitable for sensitive skin and can achieve radiance after a single 30-minute treatment.
Cellulite removal (radiofrequency)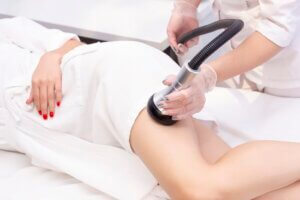 With the absence of gyms over the past few months, that stubborn bit of cellulite may be lingering and itching to see some cardio and strength training.
Give yourself a head start for when you head back to the gym with radiofrequency, which safely heats fat deposits underneath the skin. This helps to increase blood circulation which in turn, reduces the appearance of cellulite.
We hope all our readers stay safe and enjoy the luxury of freedom again!