By the time we're in our thirties, there are visible forces at work – you may notice your skin begin to become less even in tone, thinner and less able to recover from a night on the booze.
If you're feeling concerned about skincare and aesthetics in your 30s, take a look at some of the popular, non-surgical treatments to try below. Maintaining great skin takes work and it's important to start as early as possible!
CoolSculpting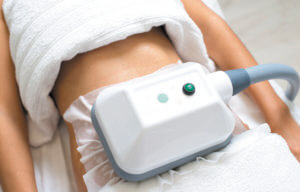 As we enter our thirties, our metabolism slows down and for some, life can become a little busier with additional family and career commitments. This can make it more difficult to get down to the gym and to find time to work off those stubborn areas of fat.
This is where CoolSculpting comes in. Both FDA-approved and non-invasive, CoolSculpting is a contouring treatment that destroys fat cells and can reduce as much as 20% of your body fat.
It's suited to those who are around 15-20 lbs of their ideal weight and whilst it won't prevent new fat cells from forming, it can set you on a motivational path to maintaining a healthy weight and incorporating a good diet and exercise into your lifestyle.
Laser skin resurfacing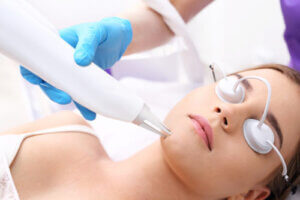 Today, facial laser treatments are suitable and safe for a variety of skin types and work to activate the skin's own healing properties. A versatile treatment, laser skin resurfacing can give the skin a brighter tone and texture, and address more particular concerns like acne, age spots and hyper-pigmentation.
When we reach our 30s, elastin and collagen production slows down, as does the skin's ability to turn over new cells. Beginning laser skin resurfacing in your 30s can help you to feel less intimidated by the first real noticeable signs of ageing, restoring your confidence and your skin's vitality.
Hair removal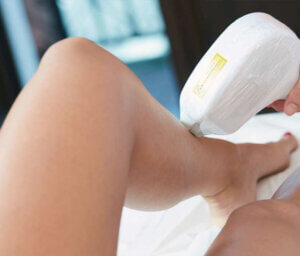 After years of shaving and waxing, as you approach your 30s, you may be thinking about a longer-term hair removal solution that will leave you with more time for yourself, your family, friends and your career.
DIY laser hair removal is a cost-effective answer to long term hair removal (though it's important to remember it's not suited to all skin tones), whilst electrolysis can permanently remove hair from targeted areas all over the body – this can require multiple sessions depending on the results you're looking for.
Everyday skincare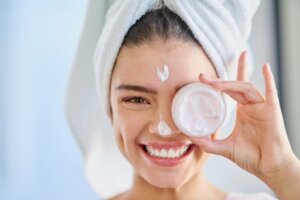 Non-surgical treatments mean nothing without good day-to-day lifestyle habits. Bolster the effects of the treatments above by providing your skin with the daily hydration it needs.
Fueling your body with vitamin-rich foods and applying daily sunscreen and/or a moisturiser that has an SPF of 25 or more – remember, sun damage is the No.1 cause of premature skin!