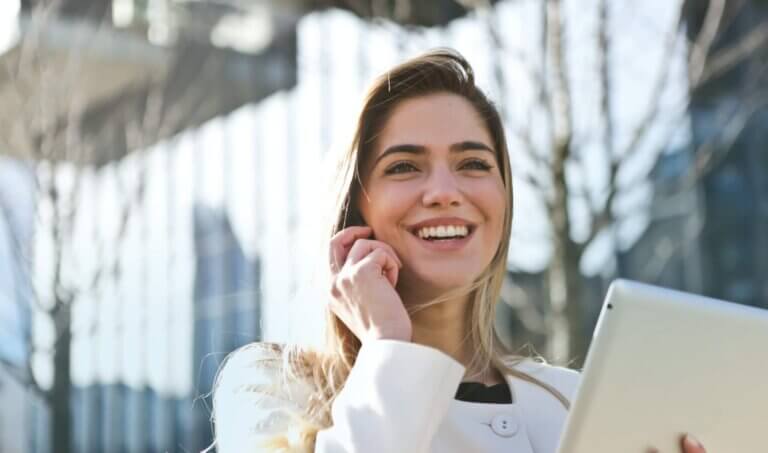 It's Jan 2021, the Coronavirus and subsequent Covid-19 infection, have now been around longer than an unwanted Christmas guest. Holidays are nothing but a distant memory, and our high street is disappearing faster than we could ever have imagined. Happy New Year!
However, at the time of year usually associated with getting back in shape, something is now more apparent…
In addition to the current situation eradicating the things that we like to stay in shape for – the aforementioned holidays, new clothes, and simply going out in general – the supportive 'war on fat', has also been forgotten as a result of last year's events; yes, we all ate out to help and are in the midst of a winter even more indoors than ever.
But even still, the fitness industry has pivoted to online and the Aesthetics industry is booming (some good news!).
Is it because people need more support looking after their bodies right now? Or generally, will we always be a nation that cares about our looks, even behind closed doors?
The Current Face of Aesthetics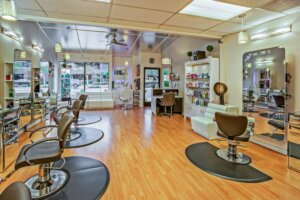 Almost every town and city across the country is seeing more advanced beauty and Aesthetics clinics opening, all promising to make 'you' the best possible version of yourself. And while we may be witnessing the death of retail, there's no doubt that technology lead 'solution' clinics are increasing in demand.
Remember what the 2008 recession did to the fitness industry, in the space of 2 years pretty much any middle of the road gym or health club facility was gone. Remember LA Fitness?
It was the birth of 24/7 easy access, no contract, super cheap gyms such as, 'The Gym Group'. Subsequently, the health clubs (that still existed) became more and more premium. The middle was gone, vanished. And, this is also true of health and lifestyle data from the same time; people either got busy getting fit or they got busy getting fat!
Gym memberships saw a big increase from 2010 onwards, as did the fast-food industry.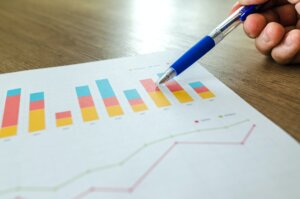 So, what does this mean? And how is it relative to Aesthetics? Well, that trend has simply continued, and it spans the birth of the Aesthetics industry, which bridges the gap between advanced beauty and invasive cosmetics.
Interestingly though, as more and more of us look to improve our appearance, the obesity stats are continuously escalating.
In fact, this is more apparent in 12 -24-year olds than ever before; which is of course no good thing at all!
The 'look good, feel good' game is now a multimillion-pound market that is escalating on our doorsteps.
A Changing Culture
That profile picture, with all the comments and the likes. Those gyms leggings that fit just right and look great on the school run. From the selfies to the self-loathing after those carbs, the time to look great and feel great is now, right now! All eyes are on you at all times! Or so it seems…
How do they do it?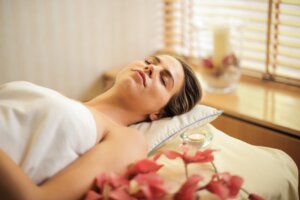 For many, when it comes to maintaining the image, it's all about Aesthetic Clinics and the solutions they offer but, 'Where do I go?', 'How do I know which one is best?', 'How do I know which machines are best?', 'Does any of it actually work?', are the most commonly asked questions before even treatment is selected. But 'Who will carry out my desired treatment?', should be priority.
As it stands today the industry is still largely unregulated, there is talk of things changing early 2021 and this is due to the level of claims being pursued as there are many, many cowboys. However, this is mainly in line with injectables (which is rather terrifying really).
"It is my belief that where possible, Aesthetics should always be technology lead. When most things are done by machines and devices, things are simpler and there is less room for human error." – Kevin Stemp, Owner of Clinic 33.
Aesthetics Today
There have been great advancements in recent years, with the focus very much moving towards non-invasive, rejuvenation-based procedures over invasive, transformative ones. As testament to that, Aesthetic Medicine Live, the biggest aesthetic expo and conference in the UK, is now full of practitioners and demonstrations of this approach.
Nonetheless, popularity doesn't mean safety, so we want to ensure that patrons understand what they should be looking for before they walk through the clinic door.
Look for the different services they offer and what machines they use for such services. Some clinics will often have 1 or 2 machines and provide 6 – 10 services with these. 3D Lipo is a pioneer of this, they often have 1 machine that will do 5 or 6 different things allowing individuals to provide a multitude of different services without much financial outlay. This indicates that they are running their clinic on a budget and the 'one size fits all' approach will do.
Do they specialise in anything? How was the clinic formed? Was it formed out of passion or a mid-life career switch? Do the staff encapsulate and embody what they are selling? If someone is selling you fat reduction treatment's, then their apparent physique and lifestyle will lead you to the most sensible conclusion. The proof is normally always in the pudding.
Do they have a specialist's, or do you see the same person for everything? View this like you are doing your house up. You have a tradesman for each aspect, you wouldn't have 1 person do all the work, would you… if you are seeing someone for fat reduction procedures then you should be seeing someone different for your facial concerns. If this is not the case, then you will find point 1 will most likely come into effect.
Constant offers? Take your favourite restaurant, hotel, or a bottle of champagne. How often are they sold cheaply to you? Some clinics seem like a sister company of DFS. If their product and service are good, then discounts should be infrequent.
A final word
Incredibly, we now live in an age where beauty 'problems' can truly be solved via advanced aesthetics and technology. You've got cellulite and you want it gone, done. You've got facial veins and you want them gone, done. Fat that won't shift on the stomach? No problem.
But for it to actually work, patrons need to seek the best of what's available. Most of these solutions are found on machines that simply do just one thing but they do that better than anything else.
Take Thermavein (facial vein removal) and then Laser for vein removal.
Laser does about 5 different things, all with about 70% effectiveness. Thermavein does facial vein removal better than anything else on the market but serves no other purpose. This is what you have to look for – specialisms. And if you're clinic offers many things, make sure they use different machines for each treatment.
Cutting edge, focused procedures are crucial; therefore, budget is crucial too. How much does the brand making the machine spend on research and development? How much has the clinic you're using spend on equipment and itself? If corners are cut, the treatment will not be as effective; and that is a fact.
These treatments do work, but like anything else, only if properly applied. Take your time to research the tech before you spend your money.
This article was written by Clinic 33, a multi-purpose aesthetic clinic with a range of specialist practitioners and machinery. Find out more.