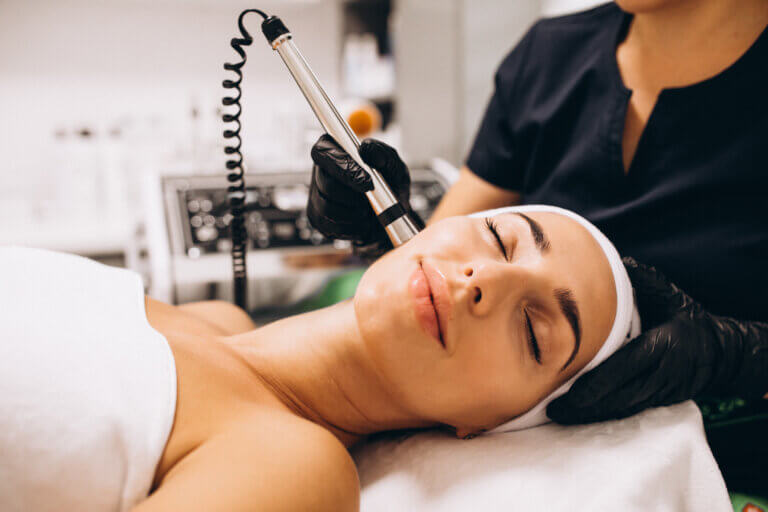 The sun has (finally!) hit the U.K! We hope our readers have been getting some well-deserved vitamin D! Whilst it's fabulous to see some rays, it's crucial to remember that UV light damages skin and that sun exposure is the No.1 cause of fine lines and wrinkles.
If the sun has taken its toll on your skin, it's never too late to reverse the damage. Here are some of the treatments that have been proven to wind back the clock on visible signs of sun-damaged skin.
Fraxel®
A market-leading fractional treatment suited to a whole range of sun damage-related issues, from lines and wrinkles to acne scars, pigmentation and sun-damaged skin. Treatment is tailored to your particular skin type and can be used for deep or superficial laser treatment.
This incredibly targeted treatment is precise – there's no risk of surrounding tissues being inadvertently affected, and skin heals swiftly after treatment. Experts recommend a course of 5 treatments with Fraxel®, followed by yearly maintenance. The only downside is that it's not suitable for those with skin type 4-6.
Microdermabrasion
Microdermabrasion is a gentle treatment that uses crystals to remove dead skin cells and encourages new and healthy skin cells to take their place. Suited to areas including the face, neck, shoulders and back, fine lines, skin laxity, dehydration and sun damage can be addressed – it's also suitable for all skin types.
Note that you will need to commit to monthly maintenance treatments if you're looking to keep the results exactly as they are after your first course of treatment.
Dermalux™ LED Phototherapy
By stimulating the skin's own repair processes, DermaluxTM can restore sun-damaged skin to appear healthier and more even in tone and texture. Using phototherapy, it's possible to reverse signs of pigmentation and redness and restore radiance across the whole face.
Ultherapy
Ultherapy is widely considered to be the best non-surgical version of a conventional facelift, addressing loose areas of skin, only without the need for a recovery period. Treatment works by generating ultrasound energy, which heats deep layers of the skin, creating tiny injuries with a view to triggering the body's healing response.
The result? New, collagen-rich skin and a firming effect across specific parts of the face, including the brow, chin and neck.
Natural remedies for sun damage
Not keen on going down the in-clinic treatment route? Don't worry, as there are effective natural habits you can employ, to regenerate your skin.
Stay hydrated: getting your 2 litres of H2O a day will give your skin a detox and help it appear less wrinkled.
Get sufficient sleep: studies have shown lack of sleep decreases moisture levels in your skin and lowers your complexion's pH levels. Make sure you put getting 7-8 hours of shut-eye at the top of your priorities list.
Use a moisturiser with a good SPF: UV levels are omnipresent all year round, and if you're not yet wearing a daily moisturiser with an SPF of at least 25, you should do so ASAP. Take a look at our moisturiser best picks blog for inspiration.