What causes oily skin?
The main characteristic of oily skin is that there are overactive glands at play, which is what causes the excess production of oil. In some cases, this is down to genetics, though it can also come about through using the wrong skincare products, such as those that remove too much of your skin's natural moisture.
Common signs of oily skin are skin that appears shiny, with enlarged pores and that's more susceptible to blackheads and breakouts. If this sounds familiar, read on for tips on how to treat and avoid these in the future.
Unsure of your skin type? Before you go purchasing products and trying different techniques at tricks at home, take this test to find out.
#1 Start with a cleanse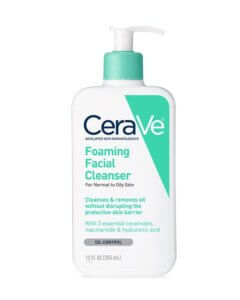 You should be routinely washing your face each morning to get rid of any impurities (dirt and bacteria) or excess oil that's accumulated overnight – this will minimise the chance of a breakout. Stay well away from harsh soaps, and instead reach for a gentle face wash (we love CeraVe's Foaming Cleanser, which has excellent reviews) which will soothe and hydrate.
CeraVe's also do an acne-fighting version of the cleaner too if you're particularly susceptible to breakouts.
#2 Try a toner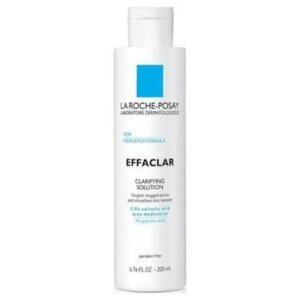 Follow a morning cleanse by toning your skin to remove any small bits of dirt and debris your cleanser may have missed. The aim of a toner is to normalize your skin's pH level, smoothen it so it looks and feels rich in texture, so that it's tip top for the day ahead.
We recommend non-drying formulas for oily skin, such as La Roche-Posay's Effaclar Clarifying Solution which includes salicylic acid and resurfaces AHA acids, for a soft and blemish-free complexion.
#3 Select a serum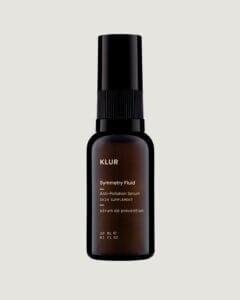 As well as fighting the appearance of wrinkles and lines, serums can help rebalance oil and acne and spot-prone skin. Light and water-based serums are recommended for oily skin, as you don't want the presence of too many rich plant oils to clog and grease your skin. Choose for products that will moisturise the deep layers of your skin, such as hyaluronic acid and glycerin-based serums.
#4 Don't forget to moisturise
It's worth remembering that oily skin still needs moisture and hydration, so don't neglect to use a moisturiser – in fact, depriving your skin of moisture can actually lead to the production of more oil, as it attempts to compensate for what's lacking. Choose an oil-free moisturiser that will absorb quickly and feel light on the skin.
#5 SPF all the way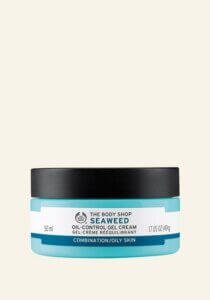 Using an SPF everyday (whatever the season) should be part of any skincare routine, no matter what your skin type. Light, non-comedogenic SPFs with a matte finish are the best option for oily skin, as they won't block your pores and leave your skin feeling greasy.
Take a look at this useful article from The Body Shop for more information on choosing one that's right for you. We highly recommend their Seaweed-Oil Control Gel Cream too!