Botox is one of the most popular non-surgical treatments around, allowing those who wish to reduce the appearance of wrinkles and rejuvenate their skin the option to, without the need for surgery.
Sunscreen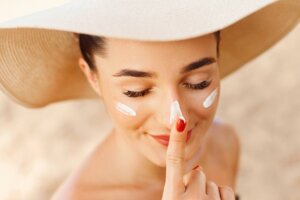 Even during the winter time, the sun is capable of affecting your skin – in fact, UV light is the primary cause of early wrinkling, breaking down your skin's collagen and elastin stores.
A daily application of sunscreen with an SPF of 30 or a moisturiser with the same SPF value is recommended once a day, if you're looking to keep deep wrinkles and lines at bay according to a study sponsored by Johnson & Johnson's Skin Research Center.
This same study involved a group of participants wearing SPF protection for a year and by the end, they had a 40% improvement in skin texture and clarity. The proof is in the pudding.
Hydrate!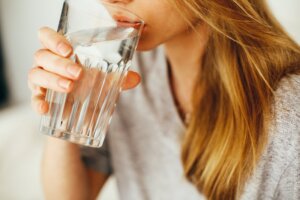 One of the simplest habits you can incorporate into your daily routine is to drink more water. The standard recommendation of water consumption for a day is two litres, but if you find yourself in hot countries or working out, you should be upping this to make sure your skin receives the hydration it needs.
What's more, water consumption prevents sagging skin, enabling it to remain tight and glowing. You can also keep under-eye puffiness at bay with regular water consumption and keep your face looking youthful.
Use a hyaluronic acid serum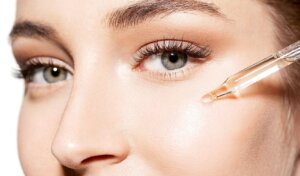 Serums play an important role in your day-to-day skincare routine, delivering a combination of essential ingredients that help to address specific skin concerns. If you're looking to maintain the absence of wrinkles, serums containing hyaluronic acids are your best bet.
This powerful substance naturally exists within the skin and is responsible for keeping it full of volume and wrinkle-free – it can hold over 1000 times its weight in water, making it a highly effective in its ability to hydrate skin and retain its elastic properties as you age. Use a hyaluronic acid-based serum each day after moisturising and before cleansing.
If you smoke, quit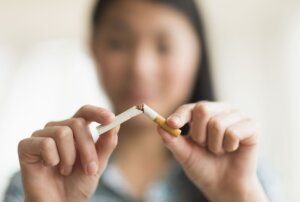 We're all aware of the negative effects smoking has on our health, but it's also a virtually guaranteed way of ageing your skin prematurely. A study published in 2009 found that smoking speeds up the rate of skin ageing, as more of an enzyme known as matrix metalloproteinase is produced.
In non-smokers, the enzyme works to break down collagen fibres, giving way to new collagen. The study found that skin cells exposed to tobacco will produce more matrix metalloproteinase, worsening wrinkles and deep lines. Less commonly-known effects of smoking on the skin is the way it prevents wounds from healing as quickly and its ability to worsen conditions like eczema and acne.
If you need help to quit smoking, check out the NHS website today.