Loving the skin you're in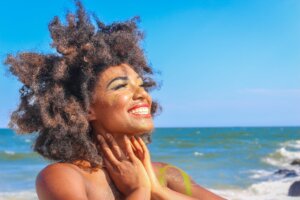 Skin is the largest organ humans possess and as it sits on the outside of our bodies, in the image-conscious society we live in it's no surprise that the way we feel about how it looks to others and ourselves, affects our mental wellbeing.
A study by InStyle surveying 1800 women of all ethnic backgrounds and age demographics found that 76% felt good about themselves when they're skin looked great. Treatments like chemical peels and microneedling are highly popular and effective alternatives to surgery if you're looking to cultivate better skin.
Meanwhile, simply using a suitable moisturiser each day for your skin type can give your skin the TLC it needs against the elements. The effects of air pollution and seasonal changes in the weather on your skin can both be minimised by having a good daily skincare routine.
Makeup: more than skin deep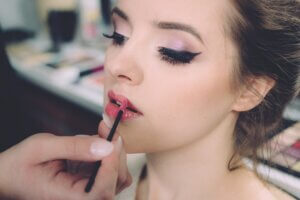 During the lockdown period, finding ways to express creativity have been super important for our mental wellbeing. One such way of flexing our creative juices is by experimenting with makeup and using it to give ourselves a sense of routine.
What's more, makeup can help with self-discovery and development, especially in teenagers and young adults, who find comfort in makeup as a means to establish their identity. During a time when many young people are away from their peers due to home schooling, this has arguably never been more important.
Food, aesthetics and happiness: the rapport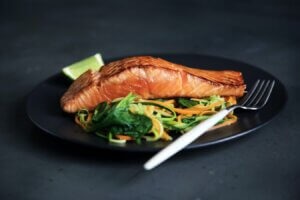 The role of diet in looking good just stop at weight. The foods we eat have the ability to change how our skin looks, the state of our hair and how healthy our nails are, to name just a few examples. Here are 3 foods known to improve looks and in turn, mental wellbeing:
Olive oil: has anti-inflammatory effects that can help protect against sun damage to the skin.
Fatty fish: is widely known for being great for maintaining health hair and nails. But did you know that salmon contains astaxanthin? When combined collagen, it has the power to improve skin elasticity and hydration.
Turmeric: has become very reputable in the West in recent years, known for its anti-inflammatory qualities. It's recently been discovered that there is a connection between chronic inflammation and depression and that consequently, turning to turmeric each day can address both these issues. There is also ongoing research suggesting turmeric bolsters the effects of anti-depressants, though this isn't yet conclusive.
The power of the eyes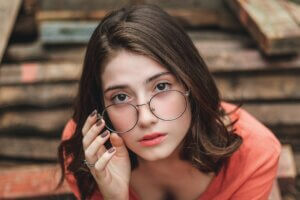 Since the wearing of masks became commonplace, communicating with our eyes have never been more important. Eyes are one of the first features others notice about us and when our eyes look fresh and radiant, it can have a great knock-on effect on our confidence around others.
Getting enough sleep will keep under-eye circles at bay and non-surgical procedures like tear trough treatment can help, if you're genetically predisposed to dark patches under and around the eyes.
To all our readers, stay safe, well and beautiful, inside and out!