One such clinic, offering a variety of treatments for face and body, is MJ MediSpa, a Richmond-based clinic with 17 years' experience performing state-of-the-art treatments.
Quality of treatment
A great aesthetics clinic starts with high-quality treatment. MJ MediSpa's use of market-leading products, brands and technology means they're an establishment patient can trust. Some of the brands they use include Restylane, Obagi, Jaluppo and Luminera, all of which are widely used by medical professionals around the world.
The clinic offers a diversity of treatments, ranging from PRP therapy, dermapen and lip enhancement to fire and ice facials, glycolic peels and mesotherapy. This is great for patients who wish to have multiple issues addressed, as they can do so all under one roof and with a clinician who can take a holistic approach.
Setting & atmosphere
The term 'clinic' can often be misleading, denoting a hospital-like setting and evoking the often intimidating medical environments of the past. MJ MediSpa is quite the opposite. Situated in a beautiful Grade II listed building, the building itself, inside and out, is welcoming and full of charm. Patients can wait in the lounge-like waiting room, sit comfortably on the sofa and are given a warm welcome by the receptionist the moment they arrive.
Margarita Jivkova: Dermatology expert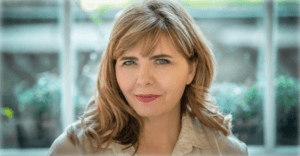 Principal Aesthetician and dermatology expert Margarita Jivkova possesses extensive training and experience in the field of medical aesthetics, having studied at Royal Free and St George's hospitals, both of which are Academic Training establishments.
Dr Jivokva's philosophy is to treat the individual, accentuating their natural beauty, harnessing the power of a tailored treatment plan and state-of-the-art technology that MJ MediSpa has to offer.
As well as being an expert in her field, her passion for her work is undeniable and she has a friendly yet professional manner that's popular with patients. Medical aesthetics is often a very personal matter to discuss, and Dr Jikova will always listen to the concerns and anxieties of patients, many of which would like to boost their confidence and feel better in their skin day-to-day.