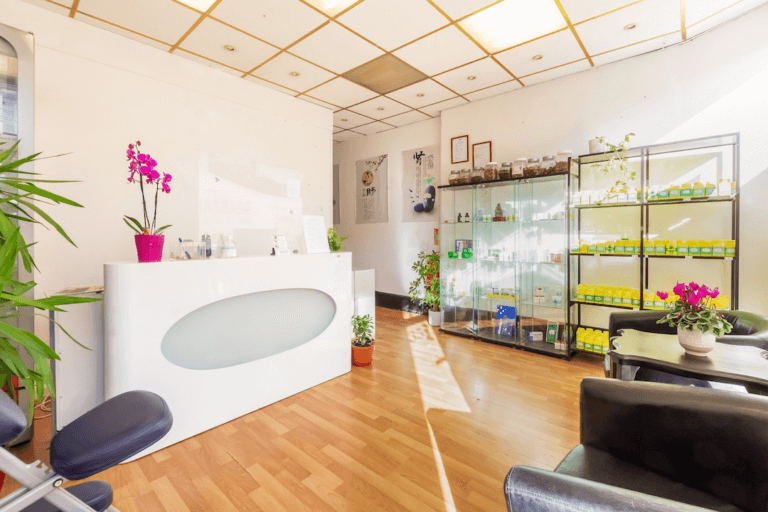 Finding a reputable Traditional Chinese Medicine spa in London isn't as easy as it might seem. To find a good quality TCM doctor, you must do your research. Today, we are reviewing Herbal Spa in East London.
Serving East London & Beyond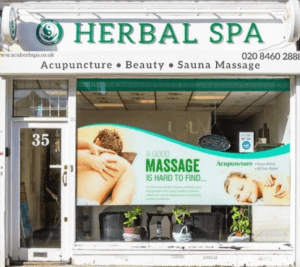 Herbal Spa has locations in Bromley and Ilford, providing treatment and therapies to clients in East London and beyond. There's no need to worry if you can't make time during the week, as they're conveniently open from 10 am to 8 pm in Bromley and from 10:30 am to 8 pm in Ilford, 7 days a week.
Upon visiting, we found that nothing was too much trouble for the team, who made us feel welcome from the moment we walked in.
Dr Geoffrey Wang – the Herbal Spa TCM Specialist
Traditional Chinese Medicine (TCM) has been a proven practice for treating certain emotional and physical medical conditions and providing the ultimate relaxation experience. It dates back more than 2000 years ago, originating during the Chinese Han dynasties.
Herbal Spa is led by a senior professional in TCM, Dr Geoffrey Wang, who obtained his medical degree (BSc, MSc) from the prestigious Nanjing University of Traditional Chinese Medicine in China. A full Federation of Traditional Chinese Medicine Practitioners UK member, he is highly passionate about meeting his clients' health issues with solutions, offering everything from muscular-skeletal pains, skin conditions, anti-ageing treatment and emotional problems.
A Variety Of Treatments, All Available In One Location
Acupuncture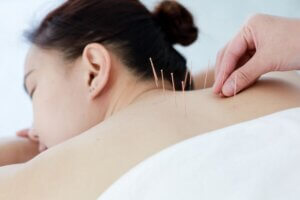 As a regular user of alternative medicine that includes homoeopathy & energy work, I was drawn to acupuncture as a possible option to alleviate muscle & joint pain.
Acupuncture is an ancient Chinese medicine used for centuries as a natural and holistic way to treat various ailments. It involves using thin needles inserted into specific points on the body, known as acupoints, to stimulate the release of healing chemicals such as endorphins and serotonin.
The practice of acupuncture is based on the idea that there are channels, or qi, that flow through the human body carrying energy from one part to another. The needles used in acupuncture help balance this qi by releasing blockages or stimulating areas needing healing. There are many different techniques used in acupuncture, and they can be tailored to individual patient needs. Commonly treated conditions include tension headaches, chronic pain, digestive problems, allergies, insomnia and depression.
Beauty
The non-invasive beauty services offered include deep cleansing, exfoliation and face mask treatments, which can be followed by an optional soothing face and head massage, which uses collagen to smooth and soothe the skin. We highly recommend this, as not only did it feel incredibly relaxing, but the massage left my skin brightened and refreshed. The therapists were incredibly friendly and made the whole experience feel like pure indulgence from start to finish.
Facial beauty circulation massages are also popular with clients, who give outstanding feedback in the spa's Google reviews.
'WOW! Just visited for a deep tissue massage as have knots in my back, shoulder and neck. I feel amazing now! So relaxed and feel so much less pain! The lady is so lovely, the place is pristine, and they offer many treatments. Cannot recommend enough.'
Tracy W. (Google Review)
Mini-facial acupuncture is also offered, generating new skin cell growth and improving facial circulation. Herbal Spa likens this process to 'doing a sit up at the gym', hardening and tightening the skin to achieve a more pleasing texture and elasticity.
Body Massage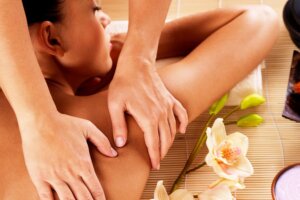 If you're looking for quality massage treatment in East London, this is where to find it. The massages offered include:
Swedish Massage
Swedish massage is one of the most popular massage treatments in the world. It's designed to want to achieve deep relaxation and tension relief.
Deep Tissue Massage
Deep tissue is a more intense form of massage intended to relieve knots and soreness. The massage therapists are highly skilled and have the slow and guided stroke technique that helps patients achieve a more relaxed posture and sensation.
Tuina
Tuina is a form of Chinese medicine frequently used in conjunction with acupuncture, moxibustion, cupping and Chinese herbal medicine. The massage therapist will use techniques such as brushing, kneading, rolling and pressing around the areas of specific joints across the body to get the circulation moving.
'Super amazing! I had acupuncture first, then deep tissue massage, combo cupping treatment and facial massage at the end! Deep tissue massage was very intensive! Exactly how I like it! The therapist used deep stroking and various amounts of intense pressure! My entire body was involved.
I honestly enjoyed every minute of the treatment! Both staff members are very professional and super friendly! I left the place very relaxed and happy! Can't wait to have my next treatment!
I highly recommend it!'
Beata K. (Google Review)
Reflexology
Herbal Spa also offers reflexology, which effectively alleviates stress and many medical conditions. The concept involves having pressure applied to areas of the foot that correspond to certain systems and organs in the body.
Health
If you're looking for a more holistic solution to standard medical care, the health treatment options offered by Herbal Spa can meet your needs. Pain relief for ligament and muscular pain, internal organ pain and skin conditions can be addressed. Dr Wang is highly adept at using Chinese Herbal medicine to treat such conditions and asks many questions about your general health and well-being before suggesting a therapy or treatment to suit you.
Visit Herbal Spa
The booking system is straightforward to use if you're looking to benefit from the treatments and services above (just like I have!)
Just use this simple booking form to choose a time slot that suits you. We hope your experience was as great as mine!