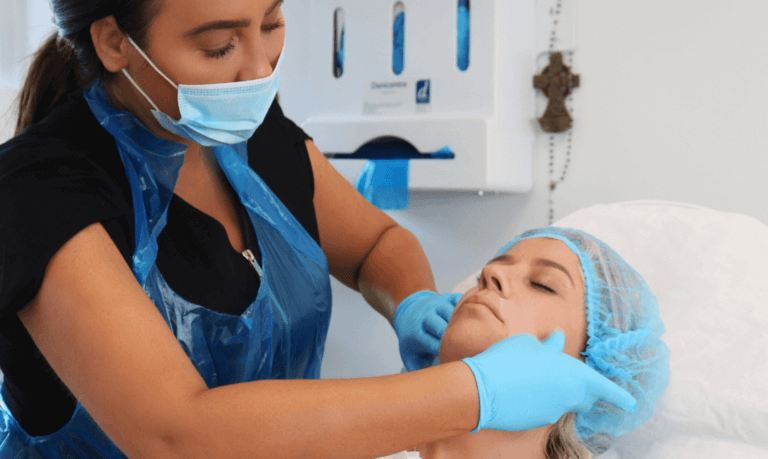 As an established clinic founded in 2012 by Maxine McCarthy, Cosmetic Couture is a safe and welcoming place to have quality aesthetic treatment performed. And, if you're a budding talent looking to get into the industry, you can even partake in one of the 40 training courses on offer. 
The non-surgical aesthetics market has bounced back since the end of lockdowns in the U.K. With an increasing people looking for 'tweakments' to improve their skin quality and well-being, clinics have rapidly re-open. But how do you choose one that's right for your needs?
Introducing Maxine McCarty, founder of Cosmetic Couture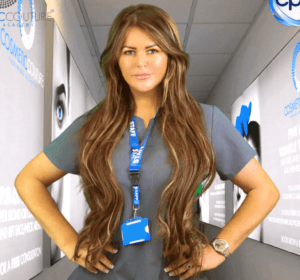 When researching a recognized and reliable clinic, you should always consider who is at the helm. Based in Manchester, Cosmetic Couture started as the brainchild of CEO Maxine McCarty, who has become one of the aesthetic industry's most accredited and renowned cosmetic professionals. Maxine has appeared in several TV features and newspaper articles, voicing her expert opinion on beauty.
She also co-founded a charity, The Association of Cosmetic Practitioners of Britain (ACPB), which supports professionals from medical and non-medical backgrounds working in the aesthetics industry. Maxine is a highly credible businesswoman who knows her field inside out, making Cosmetic Couture an establishment people can trust.
High-quality treatment in a safe, clinical setting
Cosmetic Couture has been catering for celebrity clients for many years, which is a testament to its high standards for delivering non-surgical aesthetic treatment. The clinic offers various treatments targeting specific skin concerns, aiding with weight loss, and detoxifying (specifically their vitamin B12 injections and the relatively new kid on the block, IV Nutrient Infusions.
Clients can also benefit from semi-permanent make-up, including microblades' latest brow enhancements.
Cosmetic Couture is always looking for the latest emerging trends in the aesthetics and beauty industry to be the first to offer new treatments to their clients.
Cosmetic Couture courses: discover your next career move in non-surgical aesthetics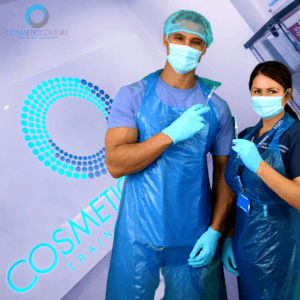 If you're reading this and looking to take the next step into a career in facial aesthetics, you'll be hard-pushed to find a better place to nurture your talent than Cosmetic Couture.
Maxine McCarthy was influential in the national debate surrounding standards and regulations in the aesthetics industry. She also fought for the rights of non-medics to practice and train in the industry. This shows her commitment to providing excellent standards of teaching for those who want to get into the industry and practice safely and successfully.
Their accredited courses include in-depth theory and hands-on practise with live models. Applicants can choose from over 40 courses.
In 2020, Cosmetic Couture Training Academy was voted the No.1 training provider in the U.K. at the British Aesthetic Awards 2020. They were voted training provider for 2022 at the International Aesthetics Awards.
Outstanding client feedback speaks volumes.
One of the things we all look for when weighing up whether or not to buy into a product, business or idea is the type of feedback displayed on any given website.
Cosmetic Couture Training Academy has gone a step beyond merely taking written feedback by providing video feedback by both clients and trainees. They have acquired many positive video testimonials, which say a lot about their high-quality service.
Many students are recorded as saying their experience was handled and that there was great diversity in the people on the courses, making for a varied background. Cosmetic Couture is passionate about supporting students even after they've qualified, helping them to set up their businesses in the industry. Hence, it's a fantastic place to train if you're looking for somewhere your talent will be truly nurtured.
If you're searching for somewhere to address aesthetic concerns with your body or skin or investigating where to do your aesthetics or beauty training, Cosmetic Couture is the place to go.