The show, '10 Years Younger in 10 Days', involves 'leading experts use clever tricks and cutting-edge treatments to turn back the clock to try and take 10 years off in 10 days. We don't know about you, but we're hooked to this new show, and wanted to explore some of the treatments and ideas featured and how they work to take years off participants' real ages.
Laser resurfacing treatment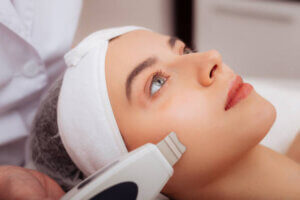 We're starting out with a biggie. Laser resurfacing is a surgical treatment that will take its toll on your wallet – 10 Years Younger in 10 Days contestant Suzanne's procedure came in at £1500.
However, the effects of treatment are said to last for 3 years, whilst non-surgical options such as dermal fillers only last up to 6 months. Laser resurfacing treatment encourages natural collagen production, leaving you with tighter younger skin that's wrinkle and line-free.
Wardrobe makeover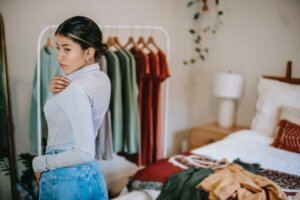 Clothes are a form of expression and represent much of who we are as people. When we're not feeling so confident about our bodies, a common tendency is to shroud ourselves in large and oversized apparel, in an effort to cover up the flaws we see.
This was true of contestant Suzanne on the show, who was styled with outfits that accentuated her natural curves, taking years off her appearance and giving her a more outwardly confident demeanour.
If you're unsure how to style for your body shape, apps like My Shape Stylist can analyse your personal measurements and features and offer ideas on the kind of pieces that will best suit you.
Teeth whitening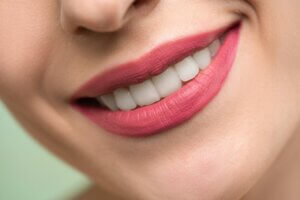 Our teeth are another facial feature we tend to cover up when we don't want to expose their flaws and here, we're talking specifically about discolouration. Whilst some degree of staining is normal as we grow older, severely discoloured teeth can put years on a person's smile, and stop them from smiling altogether.
Contestant Tracey underwent teeth whitening treatment to reverse years of staining through smoking and the consumption of antibiotics she was administered when she was a child.
Professional teeth whitening can totally transform the aesthetic of a smile and more importantly, help an individual to find their confidence again.
Did you know, a healthy-looking smile can also positively affect your career prospects too?
Botox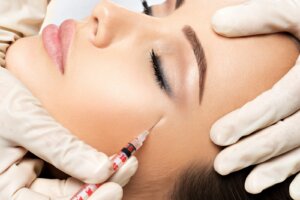 Also known as wrinkle-correction treatment or anti-wrinkle treatment, Botox has long been a popular and effective way of flattening out those wrinkles.
During the programme, Tracey had some Botox injected around the forehead area, eliminating static frown lines and giving her whole face a new lease of life. Sure, Botox isn't permanent, but regular treatment and making an effort to improve hydration and avoid excessive sun exposure will help the effects last for up to 9 months.
If you're more inclined towards non-surgical means of achieving a younger appearance you may wish to consider Botox over something like laser resurfacing treatment.