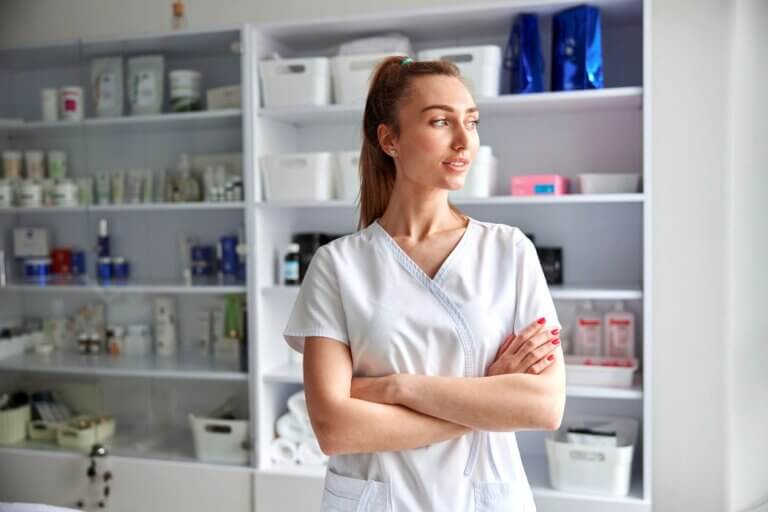 We know you're looking for the best aesthetic procedures in London, and we love to help you with your search.
With that in mind, we've looked at the top aestheticians in London! We've listed the best aesthetic clinics in London, but this details the actual aestheticians performing your procedure!
#1 Flavio Refrigeri – Fiore Aesthetics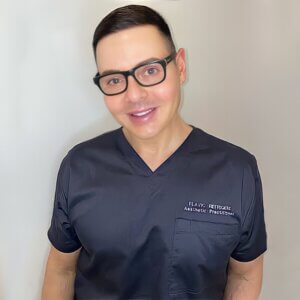 First up is Flavio Refrigeri, Clinic Director & Founder of Fiore Aesthetics! Not only do you get over 13 years of aesthetic experience when visiting Flavio, but you also get the most wonderful bedside manner.
The whole clinic prides itself on providing excellent aesthetic treatments within a welcoming and friendly environment, and Flavio is no exception. The reviews alone will have you clambering for an appointment with Flavio.
Known for his high-quality aesthetic treatments, Flavio is often visited by aestheticians who wouldn't trust anyone else to perform their treatments.
His clinic, Fiore Aesthetics, is conveniently based in Covent Garden, London, which gives him the added convenience that so many clients are looking for. With prices from £199 for anti-wrinkle injections in one area, you'll also find Flavio one of the most affordable options in London.
Flavio is Italian-born and has qualified with distinction in the detailed studies of Anatomy, Physiology and Skin Pathology Level 5, making him a true and dedicated Aesthetic expert in all aspects of the aesthetic clinical environment.
Flavio specialises in a number of treatments, ranging from anti-wrinkle treatments to non-surgical facelifts. The range of his treatments is vast, and you're bound to find something of interest there.
He opened Fiore Aesthetics 11 years ago and continues to provide only the best in aesthetic treatments.
#2 Dr Robby Bajaj – London City Skin Clinic
Following Flavio closely is Dr Robby Bajaj, Medical Director of the London City Skin Clinic. Dr Robby has over 20 years of experience as a medical practitioner and has built up a deserved reputation for providing highly skilled treatments with a personal touch.
His clinic remains a strong contender for the best aesthetic clinic in London. Based in the renowned Harley Street and Beaconsfield, London City Skin Clinic is convenient and local to many clients.
The clinic is focused on providing bespoke treatments to your individual needs and ensuring that an accredited Doctor performs all procedures in non-surgical aesthetics.
With filler treatments from £205, Dr Robby's clinic is mid-range and affordable.
#3 Dr Stephen Humble – Hedox Clinic
The lead aesthetician at the Hedox Clinic is Dr Stephen Humble. Dr Humble has achieved a Level 7 Qualification in Injectables for Aesthetic Medicine, a Masters level postgraduate level qualification and the highest level achievable within the aesthetics industry in the UK.
Dr Humble is an experienced and highly qualified hospital-based consultant who offers aesthetic treatments using premium products to achieve the best results with optimal safety and skill. He provides a number of treatments, ranging across a variety of areas, which gives you a great list to choose from.
Based conveniently in three clinics across London, the Hedox Clinic is an excellent choice for aesthetic consumers. With prices from £250 for one area of anti-wrinkle injections, the Hedox Clinic isn't the most cost-effective choice, but you can't deny their expertise.
#4 Dr Nick Lowe – Cranley Clinic
Leading Cranley Clinic is Dr Nick Lowe. Dr Lowe is an internationally-renowned Consultant and Professor of Dermatology. He has over 30 years of experience at the cutting edge of new treatments, technology and research.
Dr Lowe is also a pioneer in botulinum toxin research and studies into skin problems and ageing. He is highly experienced and qualified and is an excellent choice for an aesthetician in London.
His clinic is based on Harley Street in London, focusing on setting the standard in cosmetic and dermatological medicine while driven by its quest to offer the best and the latest aesthetic treatments and scarless surgical procedures.
Cranley Clinic offers little pricing on their website, but you can get a Hydrafacial for as little as £150, which indicates competitive pricing.
#5 Dr Jean-Louis Sebagh – Dr Sebagh Clinic
The founder of Dr Sebagh Clinics, Dr Jean-Louis Sebagh, boasts over 30 years of experience in cosmetic treatments.
Dr Sebagh is known for providing London's premier anti-ageing and "ageing-maintenance" procedures for the face and body.
Based in London and Paris, the Dr Sebagh Clinics are convenient to consumers in both cities (although Dr Sebagh is based in the London Clinic), and they provide an excellent array of treatments, ranging from facial fillers to Platelet Rich Plasma (PRP). While we couldn't find any pricing listed on the website, it's clear that Dr Sebagh provides excellent treatments.
Conclusion
If you're based there, there is no shortage of London Aestheticians; however, this list of the Best Aestheticians in London should help you find the best aesthetician for you.
Quality over quantity makes sure you choose an experienced, renowned aesthetician rather than going for your cheapest option.