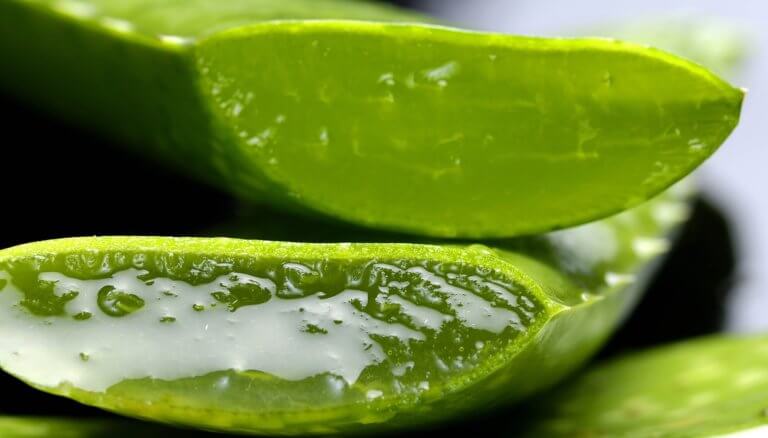 Aloe vera is one of those magical plants that has numerous uses in beauty, medicine, and even food preservation. The usage of Aloe Vera dates back thousands of years.
When you think about aloe vera, you immediately think of it as a plant that aids in matters related to beauty. This plant is indeed mostly known for its beauty properties.
Aloe vera is often associated with hair treatments. It is a natural conditioner as it moisturises the scalp and the hair. If you suffer from hair fall, aloe vera is great as well. Aloe Vera contains an ingredient called proteolytic enzymes which are meant to repair dead skin cells on the scalp, so your hair will grow stronger. It also reduces dandruff. You've heard about keratin and how good it is for your hair, right? Well, aloe vera contains similar active agents to keratin, so it will also prevent breakage and will offer more elasticity.
However, what aloe vera is famous for is its efficacy in treating burns because of its cooling properties. If you go into a pharmacy, rest assured that you will find some type of oil for burns which is made predominantly out of aloe vera. This amazing plant doesn't work well just for burns, but it also can be used for irritated skin and inflammations such as acne and eczema. Apply the gel on your skin for instant relief.
Although aloe vera is a tropical plant, it can be grown in any country if the conditions are right. Some even see it as an ornamental plant because of its uncommon look. I would have to say that aloe vera is definitely a useful plant to have in your home.
10 Interesting Facts about Aloe Vera
It reduces hair loss and helps with hair growth
It can also help preserve food
Can cure gum disease
It was used in Ancient Egypt as a beauty regime
It helps to reduce dandruff
It was used by Native Americans
It can help to lower cholesterol and triglycerides
It can cure menstrual problems
Works as a conditioner for hair
It prevents oxidative stress
Conclusion
Aloe Vera is one of those truly unique plants that are blessed with a series of benefits for humans. Apart from the obvious beauty-related benefits, aloe vera can help with much more. Having said that, skincare is where aloe vera thrives, as it soothes wounds and hydrates the skin, whilst at the same time repairing it and maintaining it, like no other substance. Aloe Vera is a blessing for our skin.