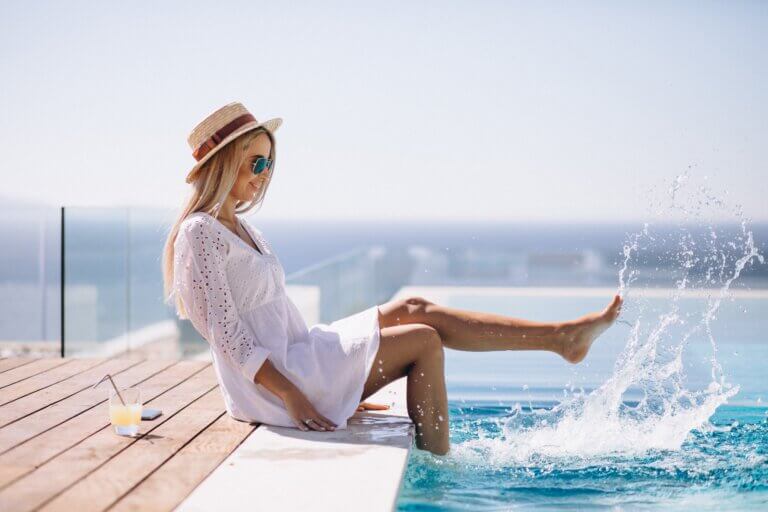 Heat and sunshine aren't always things associated with Great Britain, but in recent weeks we have had a generous share of both!
Whilst heat is all well and good when you're lying on a hot beach or by a lake, it can be a real buzzkill if you're confined to a stuffy office or in the middle of a busy city. Stay cool this summer with some beauty products we've picked out to battle the heat.
Ice globes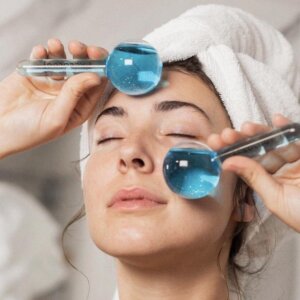 Even the phrase 'ice globes' evokes cooling down and feeling fresh. New to the market, ice globes are glass globes filled with liquid that stimulates circulation and firms the skin. Keep them in the freezer and crack them out on a hot day – roll them across the areas of skin need soothing after sunburn.
Jade roller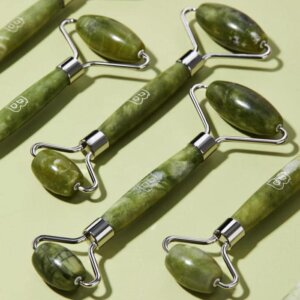 Jade feels cold to touch because of its high thermal inertia. It's for this reason that when you put a jade roller in the fridge or freezer, it remains cold for a good while once out of the cold. Roll a jade roller over your face to remove puffiness you might have picked up from time out in the sun. They're also great at ridding the face of toxins, by encouraging the lymphatic system to reveal brighter skin.
Saturday Skin Quench Intense Hydration Mask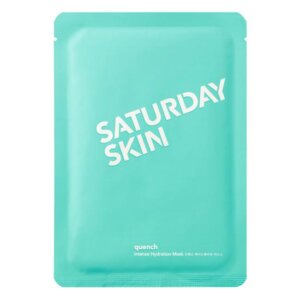 Cool off with a sheet mask from Saturday Skin and pop it in the fridge before use to get the best out of it. The mélange of hyaluronic acid, aloe and watermelon is designed to restore your skin's glow and provide deep hydration. It's the equivalent of feeding your skin a cold pint of water, complete with ice and lemon – perfection on a hot day.
Aftersun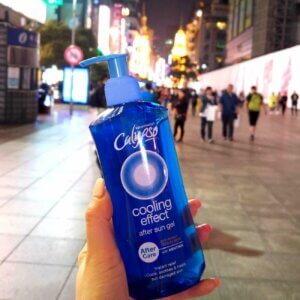 Is there anything worse than slipping into bed with sunburn?! After a cold shower, make sure your skin is still damp and pop some aloe vera or menthol-based aftersun on. Both of these ingredients provide an intense (but pleasant) cooling effect once they hit your skin. Just what you need to give your skin some post-sun TLC.
Facial mist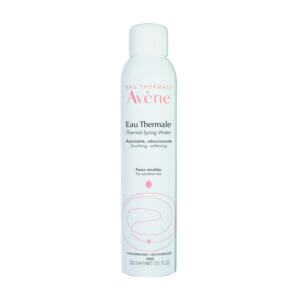 Hit your skin with a combination of hydrating ingredients by using a facial mist. As well as nourishing your skin, facial mists cool you down in hot or humid weather and leave you feeling refreshed. For those hot British summer days, we recommend Eau Thermale's Spring Water Soothing Calming Facial Mist Spray, which is fragrance and alcohol-free and recommended by dermatologists for cooling your skin.
Enjoy the heat everyone, and remember to use an SPF and wear a hat !