Impact of Seasons on Skin
Each season brings unique environmental factors that can impact the health of your skin. In winter, colder temperatures and lower humidity can strip your skin of natural oils, leading to dryness and flaking. Conversely, the warmer spring and summer months can increase oil production, resulting in a shiny complexion and potentially blocked pores.
Additionally, varying levels of UV radiation across the seasons can cause an array of skin issues, from premature ageing and sunspots to more severe conditions like skin cancer. Understanding these changes and adjusting your skincare routine is essential to keep your skin healthy and radiant.
How to Adapt Your Skincare Routine for Each Season
Embrace the Chill: Winter Skincare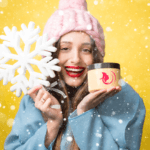 Your strategy should be focused on hydration and protection. Your skin craves moisture during these months, so consider hydrating serums packed with hyaluronic acid or glycerin. Pairing a hydrating serum with a nourishing moisturiser enhances your skin's moisture levels.
And even though the sun may seem less intense during winter, don't put away your sunscreen. Despite the cooler temperatures, UV radiation can still cause skin damage. A broad-spectrum sunscreen remains a staple in your routine to protect your skin against harmful UV rays.
Spring into Action: Renew Your Skincare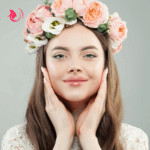 As winter thaws and we welcome spring, it's time for renewal and fresh starts – including your skincare routine. This is the season to lighten your skincare products, switching from heavy winter creams to lighter, breathable moisturisers. Look for formulations that provide the necessary hydration without weighing your skin down.
Springtime can also trigger seasonal allergies, leading to under-eye darkness and puffiness. It's crucial to have a good eye cream in your skincare arsenal to tackle these issues. Natural ingredients like caffeine can help reduce puffiness, while peptides and antioxidants combat signs of fatigue and ageing.
Beat the Heat: Summer Skincare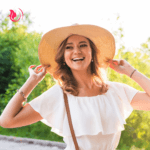 As temperatures rise in summer, sun protection, hydration, and oil control should be your main skincare pillars. Regardless of the climate, a broad-spectrum sunscreen is an absolute must-have. It protects your skin from the sun's harmful rays, which are at their strongest during these months.
With the increase in temperature, your skin's oil production might surge, making lightweight, oil-free moisturisers your best ally. They provide the necessary hydration without contributing to oiliness or greasiness.
If your skin tends towards oiliness, a toner can help rebalance your skin, keep pores clear, and control shine, providing a refreshed complexion.
Fall Back: Preparing Your Skin for Autumn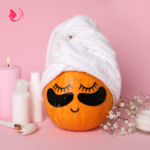 As summer fades into autumn, your skincare routine needs to shift focus to repair and preparation. This period is an ideal time to repair any sun damage from summer and prepare your skin for the colder months ahead. Vitamin C is a potent antioxidant that can brighten the skin, fade sunspots, and boost collagen production, helping to keep your skin glowing as the days get shorter.
As humidity levels fall, reintroduce richer moisturisers into your routine to combat dryness. Look for products with emollient ingredients like shea butter or oils that help replenish your skin's moisture barrier, keeping it nourished and protected against the changing weather.
Exploring the Benefits of Seasonal Facials
Alongside your adaptable at-home skincare regimen, professional facials can offer a boost to address seasonal skincare needs. These treatments can provide deeper exfoliation and intensive hydration. They can also target specific skin issues beyond the reach of at-home products.
For example, during the dry winter months, a hydrating facial that utilises ingredients like hyaluronic acid can be beneficial, while during the oil-prone summer season, a facial focusing on deep-pore cleansing may be more appropriate. Always consult a skin care professional to determine the most beneficial treatments for your skin type and concerns. Combining a well-rounded daily routine with professional care, this holistic approach will help you maintain your skin's health and radiance through every season.
Seasonal Skincare for Year-Round Radiance
The change of seasons is a perfect reminder to reassess your skincare routine. Understanding your skin's needs vary throughout the year allows you to provide the best care possible. Don't neglect your skin; start tailoring your routine today for a healthier, radiant glow all year round. Facials can provide additional benefits to address your skin's seasonal needs. Embrace the change of seasons as an opportunity to rejuvenate your skincare routine and refresh your skin!