Eating a healthy diet offers so many benefits to our health that it's almost impossible to list all of them. One such benefit of a healthy diet is focused on our skin health. Our skin is the largest organ of our bodies, so it makes sense that we need to put a lot of effort into keeping it healthy and looking great.
What helps the Skin?
The simple answer: Antioxidants. Antioxidants are a diverse group of naturally occurring compounds that serve an essential protective function in our bodies. They fight against ageing and help protect our skin from other harmful things like UV rays and the pollution around us. They protect our cells from damage caused by the worst of foes – devilish little molecules known as free radicals.
Very little feels better than when you run your hand across some part of your skin, and it feels smooth and soft. It just makes us feel good. Plenty of foods offer benefits to support healthy skin, and it's up to us to ensure we consume them. Let's look at the following foods and break down why they're so beneficial for our skin:
Vital Vitamins
Be it C, E, or A, Vitamins play a key role in protecting and nourishing our skin. Vitamin C promotes the production of collagen, another protein that is key to healthy skin. It's like a building block for your skin and keeps you looking young and radiant. Citrus fruits, berries, and even tomatoes are just some of the foods rich in Vitamin C.
Vitamin E also helps protect the skin from damage. Its antioxidant properties fight and protect like a knight slaying a dragon. Seafood, such as salmon and other fatty fish, is a great way of getting this precious Vitamin. (And it doesn't hurt that they taste great too!) Nuts and seeds, vegetables, and vegetable oils are also great ways to ingest the goodies of E.
Vitamin A is a great way of replenishing your antioxidants and continuing the never-ending fight against free radicals. Its properties keep the skin firm and as healthy as can be. Eating egg yolks, spinach, and tomatoes are great ways to get some Vitamin A.
The Blazing Berries
Berries, such as blueberries and blackberries, are rich in antioxidants. They're the delicious ultimate weapons in our arsenal. They're full of minerals and vitamins, such as potassium, magnesium, vitamins C and K.
They can also improve blood sugar, cholesterol levels, and insulin response. Eating a handful of berries is a tremendous and delicious snack that truly packs a bunch in favour of skincare.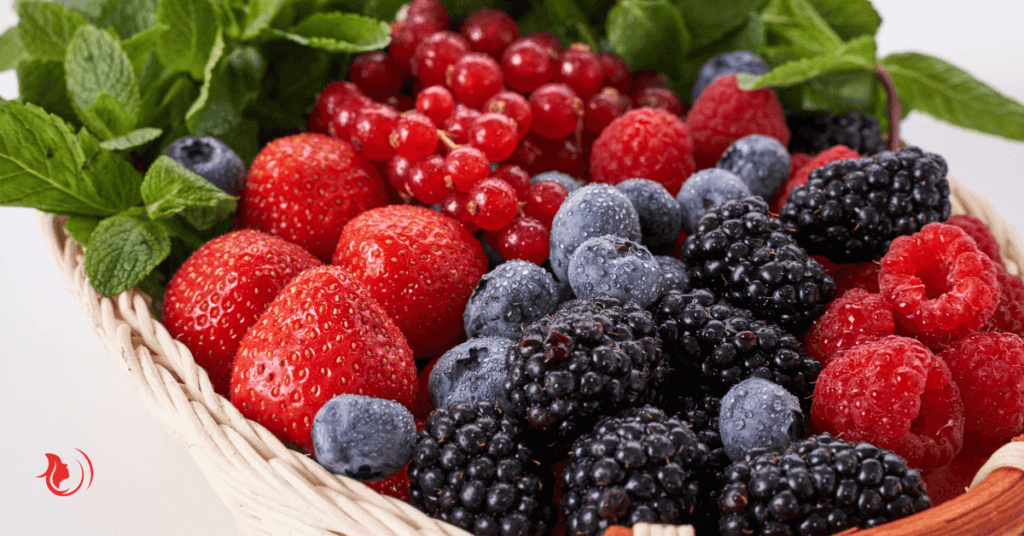 Healthy Fats
I know, I know, but fats are healthy now—at least some fats. Avocados, Cheese, Dark Chocolate, and fatty fish are just some of the healthy fats out there. Of course, everything is in moderation, but these foods have the added benefits of tasting amazing and keeping the skin moist and flexible. They also come with a good deal of Vitamin E. These foods are also a good source of the fatty acid Omega 3.
Tea
Specifically, the green one. Green tea contains flavonoids called Catechins. These compounds protect the skin from damage and help reduce the impact of UV rays and other damaging factors. It's also once again rich in the stars of skincare and antioxidants.
Besides ingesting it, Green Tea Face Masks are also a great way to enhance your skincare routine. The anti-inflammatory properties of green tea help reduce skin irritation, which helps minimise damage in the long run.
Water!
The old saviour of our healthy selves. Water helps keep the skin moist and refreshed, the key to staying flexible. Experts recommend drinking 15.5 cups (3.7 litres) of fluids daily for men and 11.5 cups (2.7 litres) of fluids daily for women. While it may vary slightly depending on each individual, it's a good starting point and bound to give your skin the nourishment it needs.
The Bottom Line
Our skin is of vital importance to us for quite obvious reasons. Taking care of it should, therefore, be critical. It doesn't require you to alter your lifestyle drastically; often, the small alterations, such as more water or an avo on toast in the morning, will benefit you in many ways every day.
A quick search online will lead you to an abundance of dietary fads with little proof in the pudding, but a simple, healthy diet will most certainly leave you feeling better and better each day. Make the right choices regarding your health and find a diet that keeps your skin and your entire being in a healthier and happier place.