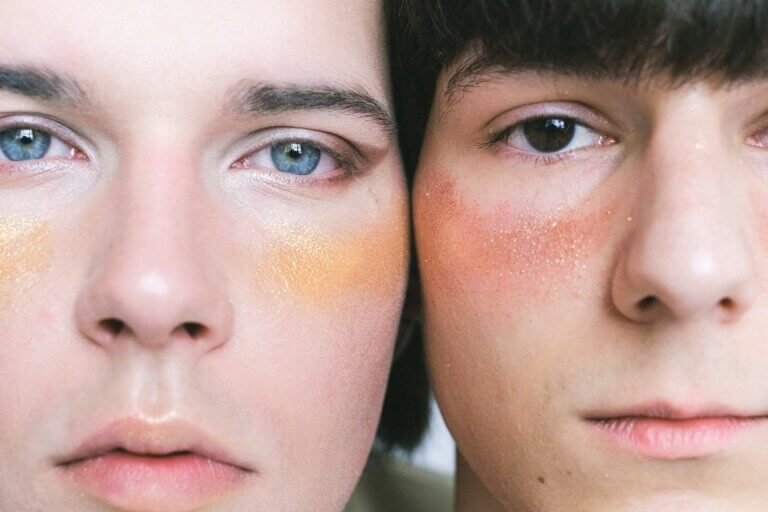 Makeup has commonly been associated with femininity in the eyes of many people and many cultures. However, recent trends and demand has forced beauty brands to ask the question: is male-targeted makeup a phenomenon of the time or a new staple for the industry to rely on for the foreseeable future.
Gender stereotypes are being shaken off in modern society. Norms and stereotypes are being challenged and the LGBTQ movement is not just full steam ahead, it is mainstream and supported around the world. All of these factors have had an effect on makeup usage amongst males becoming commonplace.
Modern Male icons change the narrative
Makeup is now often used as a form of self-expression by both men and women. Brands are even moving to unisex branding and messaging so as not to alienate any gender. The new understanding is that makeup shouldn't simply be targeted to just women as this ignores 50% of the population. 
Several personalities and influencers are driving the new narrative for men around the world. Stars and influencers such as RuPaul, James Charles, Johnny Depp and Lil Nas X are blurring the line between feminine and masculine fashion and behaviour. Harry Styles posing for Vogue wearing a dress or hitting the Grammy Awards in a women's pantsuit also helps to shake up preconceptions in male fashion and beauty. 
Actors like Jared Leto and various K-Pop artists are also encouraging the small usage of makeup, which opens the door into the full thing for many consumers. For example, they liberally use eyeshadow and mascara when and where they want – showing other men they can do the same and still be accepted by modern society.
Remember the makeup pioneers
Make no mistake, one isn't ignoring the male pioneers of makeup and gender challenges. Male stars have worn makeup in the past and become icons as a result. Icons like David Bowie and Prince have pioneered this wave, allowing the influencers of today to do so much more easily and be even more outrageous … and to a much more positive reception. However, they never managed to bring the female domain into the male mainstream; they were always niche and different. 
Why now? 
The time period and culture of the moment is favourable. The majority of Generation Z shun labels and refuse to be pigeonholed. The males of this generation are no different. This particular generation is sick and tired of being told what they can wear and what they can't wear. Wearing what they want and when they want it provides a sense of control, power and confidence – ideals supported by male stars who rock makeup. 
Social Media Analytics suggest shift already happened
The social media results speak for themselves: 230 million views for the #boysinmakeup hashtag and 550 million views for the #mensgrooming hashtag have been registered on TikTok. Male makeup is in fact entering the mainstream and it is an active community that engages online and with brand accounts. 
In April 2020, web data analysis company Moz reported an 80% increase in internet searches for 'male makeup looks', compared to the same period in the previous year. 
The Guardian also reported a 300% growth in the men's skincare market in the last half of 2020. Men's cosmetics have a long way to go to rival women's cosmetics but this is a crazy start. 
The pandemic has accelerated this fundamental change in the beauty and cosmetic industry as some men had to learn about self-skin care and self-hair care as their barbers and hairdressers stayed shut. There is also evidence to suggest that males have begun to indulge in makeup due to the proliferation of zoom calls and video meetings during the pandemic. The need to look presentable from the comfort of your own home has rubbed off on male consumers and could be seen as a reason for the stark growth in the men's skincare market.
Big brand response to males using makeup
Big brands have started to do male-specific lines to capitalise on this trend and may be even see if it is here to stay. Gucci Beauty, MMUK, Chanel, Tom Ford and Marc Jacobs have all announced or launched male-targeted skincare products or cosmetic items. The brand 'War Paint for Men' even opened up a store dedicated to selling makeup specifically for men in London. 
So, are men going to adopt makeup? In short, yes. In detail, the adoption has already started. Men wearing makeup is no longer an anomaly or an outlier. Icons of modern society have the audience, the support and the foundation to rock traditionally feminine looks. And the younger generations have and will continue to refuse to be pigeonholed. Put all of that together and the answer is yes, men are going to adopt makeup … the next stage is innovation and making it your own.