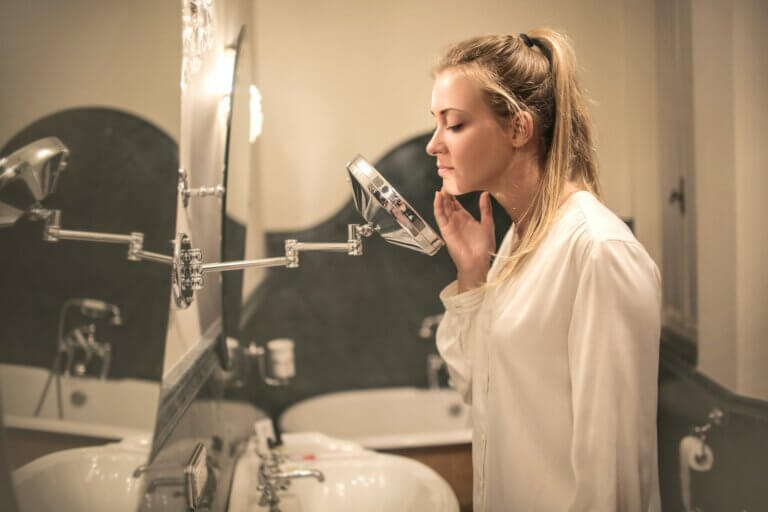 More than 90% of people are affected by acne at some stage during their lifetime, and for some it can become something that's really tough to control, especially when hormones, air pollution, certain medication and dietary choices influence breakouts.
But don't fret – if you're reading this and you're part of the 90%, there are ways you can beat the breakouts, and maintain bright and rejuvenated skin. Take a look at our product and treatment picks below.
Obagi Nu-Derm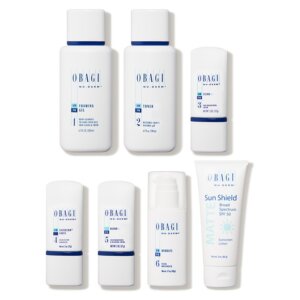 Available as both prescription and non-prescription, the Obagi skincare range is world-renowned. Their specially formulated Nu-Derm system is designed to treat acne, exfoliating the top layer of your skin, to reveal a brighter and healthier underlayer. It also contains Hydroquinone, which will help to improve skin tone, which can suffer due to acne scarring.
PRP treatment (AKA vampire facial)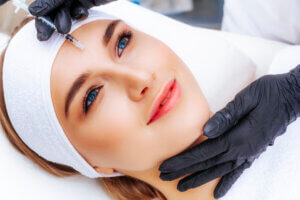 Dubbed the 'vampire facial', PRP treatment harnesses the platelets in your own blood, which possess powerful healing capabilities. By separating these platelets using a centrifuge, and reinjecting across parts of the face that are showing signs of acne scars, your skin is encouraged to heal itself and create new collagen, making way for healthier and brighter skin.
CeraVe Acne Foaming Cream Cleanser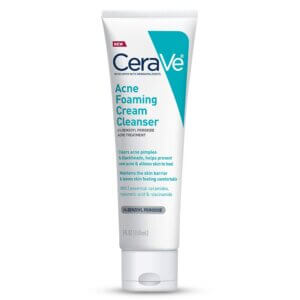 CeraVe is currently the No.1 dermatologist-recommended moisturizer brand for acne and their products are designed to be suited to multiple skin types, including sensitive skin.
This cleanser contains benzoyl peroxide, (an antiseptic that reduces the amount of bacteria across the face), and ceramides, which provide an essential skin barrier by locking in moisture and preventing irritation, and dryness.
SkinCeuticals Blemish + Age Defense Serum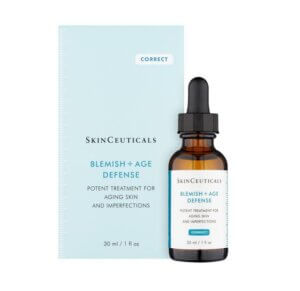 Like CeraVe, SkinCeuticals are known for their excellent range of acne-fighting skincare products. Their Blemish + Age Defense serum is non-greasy and works to reduce oil production in the skin, whilst keeping fine lines at bay too. As it's a serum, it's on the pricey side, but the Google Reviews are overwhelmingly positive.
L'Oréal Paris Revitalift Laser Pure Retinol Deep Anti-Wrinkle Night Serum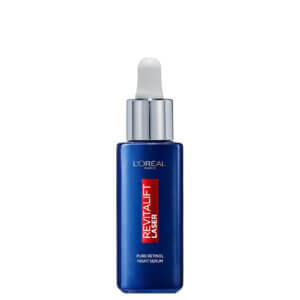 Considered to be the holy grail of skincare, celebrities and dermatologists swear by retinol, a predominant ingredient in this night serum by L'Oréal.
Retinol exfoliates the epidermis, so that dead skin cells, dirt and oil from pores are no more, which stops pimples from forming. It's also beneficial for those with severe acne scars.
Microneedling treatment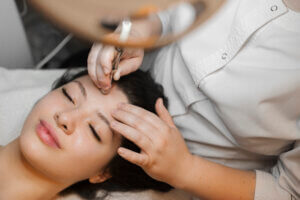 Another treatment that triggers your body's own healing response, microneedling (also called collagen induction therapy), uses small needs to provoke the skin into a renewed state.
Whether you're prone to acne around a localized area of the face or need a larger area of skin attended to, a clinician can tailor treatment to your needs, using either a Microneedling Pen or a Dermaroller. Microneedling can be used in combination with PRP treatment to accelerate the healing process.
Laser resurfacing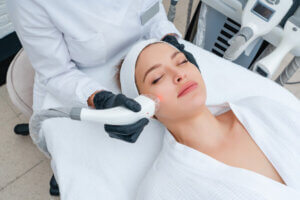 Like a couple of other treatments on our list, laser resurfacing stimulates your body's own healing energy, but in this case, it's beams of thermal energy that prompt this to happen.
If you're a keen sun lover, you might want to consider other options for acne treatment, as it's recommended that anyone who has treatment avoids excess sun exposure for a year. This said, it's the most effective treatment for acne scars on our list.