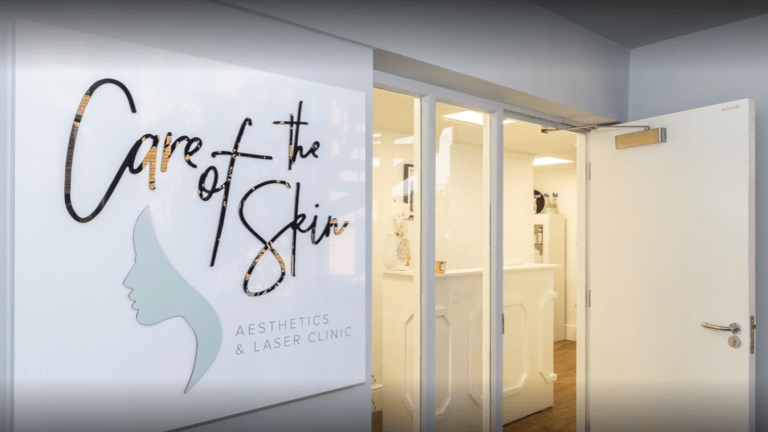 If you're looking for bespoke skincare in a welcoming, safe and clinical setting in the Wilmslow area, look no further than Care of the Skin. With over 35 years of experience, Care of the Skin are experts in delivering aesthetic treatments that respect your natural features and put your health at the forefront at all times.
Authentic beginnings
The origin story behind Care of the Skin is a fascinating one. Director of Care of the Skin Lucy named it with a nod to her late mother, who was a leading physiotherapist, and who wrote a well-respected book called, 'Care of the Skin' This book was hailed the 'bible' for all things skincare by those who went on to study skin anatomy and aesthetics.
This amazing legacy makes Care of the Skin stand out as somewhere a little bit different and with authenticity at its heart.
The treatments on offer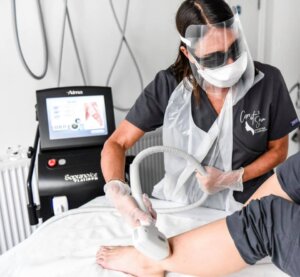 Choose from some of the most state-of-the-art treatments out there at Care of the Skin, including virtually pain-free laser hair removal from Soprano ICE Platinum, comprehensive facial rejuvenation with HydraFacial treatment and Mesoestic skin treatments, a carefully selected product range designed to confront a variety of skin concerns such as acne, uneven texture and scarring.
All treatments are bespoke and carried out with the patient's unique expectations and needs. The medical foundation that underpins the Care of the Skin philosophy means you can be sure you're in safe hands and have your skin's anatomy and your expectations of treatment in mind at all stages.
Take a look at some patient reviews to check out how these treatments benefitted others.
The Care of the Skin team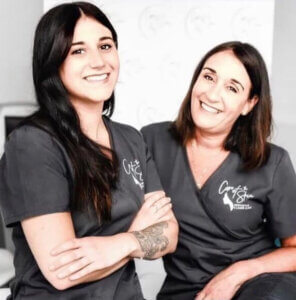 Care of the Skin takes great pride in its carefully selected team, made up of individuals for whom skincare is more than just a career, it's a passion.
They collaborate with only the best dermatologists, physicians and surgeons to stay up-to-date with the least invasive and safest treatments, products and practices.
When visiting, you get a real sense that this is a team that enjoys working together and the ideal balance of camaraderie and professionalism that exists among them is an asset to the clinic.
Clinic environment
First impressions are everything when you walk into any clinic for the first time. You won't be disappointed with the beautiful and reassuring setting Care of the Skin has created for its patients.
The clean lines, ample space and use of both organic and warm light make for a setting you feel know itself and that you can feel safe in. As we continue to come out of lockdown, this is a great USP that sets them apart from other clinics that may not have the luxury of such a large space.
Be sure to check out Care of the Skin's Facebook, Twitter and Instagram pages for the latest on offer at the clinic.