A big milestone for aesthetics in Yorkshire. Mark your calendars for an event that epitomizes the convergence of celebration, innovation, and gratitude. The Surface Clinic is thrilled to announce its 10-Year Anniversary Celebration Event, a testament to a decade of dedication to beauty and wellness. This exclusive event is set to unfold on Saturday, 11th November, from 1 pm to 5 pm at the esteemed Saltaire Clinic, a venue synonymous with the clinic's ethos of luxury and professionalism.
As the clock strikes one on this momentous day, guests will be welcomed into a world where beauty advancements and festive spirits blend seamlessly. The Surface Clinic, under the visionary leadership of Rukhsana Khan, an acclaimed expert in injectables and anti-ageing treatments, is rolling out the red carpet for an afternoon filled with not just refreshments and laughter but also an array of amazing offers and promotions that are exclusive to attendees.
This celebration is not just about marking a milestone; it's a jubilant thanksgiving for the trust and loyalty of over 9,000 clients who have walked through the clinic's doors since its inception in 2013. It's a narrative of growth, from its humble beginnings to now boasting over 10 state-of-the-art treatment rooms spread across two magnificent locations. Each room is a sanctuary where artistry meets science to unveil the best version of their clients.
** SAVE THE DATE ** Not to be missed – The Surface Clinic 10 Year Anniversary Celebration Event on Saturday 11th November from 1pm to 5pm at the Saltaire Clinic. Come and Join our Celebration Event and take advantage of our Amazing Offers and Promotions only available on the day. pic.twitter.com/0wffz00qSV

— Surface Clinic (@surfaceclinic) November 6, 2023
The Anniversary Event promises to be a cornucopia of the clinic's finest offerings. For the first time ever, The Surface Clinic is introducing specially curated treatment packages and promotions, developed in collaboration with their esteemed medical partners. These exclusive deals are designed not just to pamper but to showcase the clinic's commitment to providing the highest standard of care and the latest in aesthetic innovation.
Guests will have the opportunity to explore a spectrum of treatments that have been the cornerstone of The Surface Clinic's reputation. From the latest in anti-wrinkle injections to groundbreaking skin rejuvenation techniques, the clinic's experts will be on hand to guide guests through the possibilities that await them.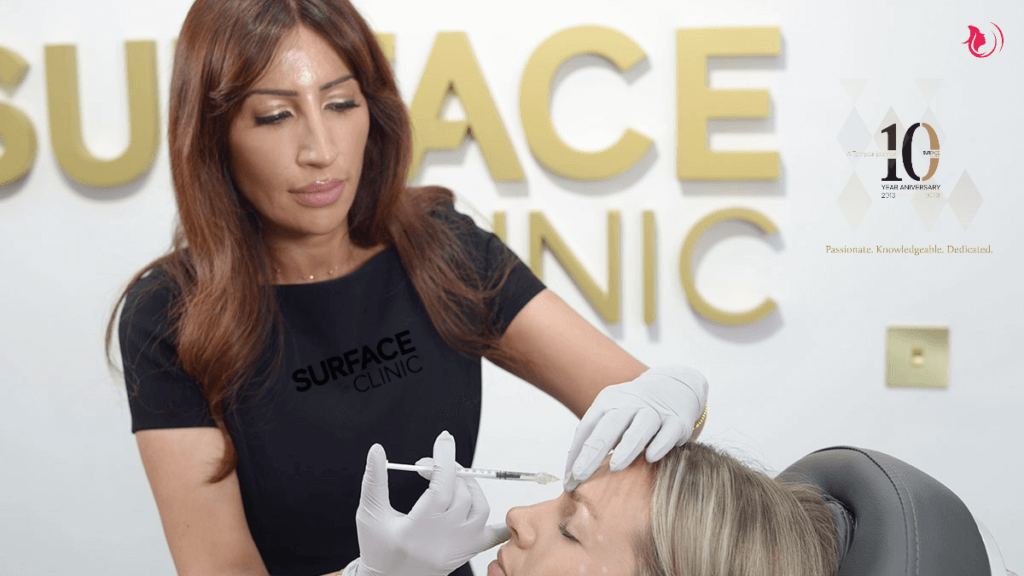 As the clinic reflects on a decade of service, it's clear that the journey has been as enriching for the team as it has been for their clients. The Surface Clinic extends a heartfelt invitation to join them in this celebration of past achievements and to toast to the future. A future that shines brightly with the promise of continued excellence and transformative beauty experiences.
In anticipation of this grand event, Rukhsana Khan shares, "Our 10-Year Anniversary is a significant milestone that reflects our journey, our successes, and the relationships we've built with our clients. It's a celebration of the trust they've placed in us, and we're excited to share this day with them, filled with exclusive offers and a glimpse into the future of aesthetic treatments."
The Surface Clinic's Anniversary Event is more than just a day of exclusive offers—it's a harbinger of the clinic's unwavering commitment to enhancing beauty and instilling confidence in its clients for many more years to come. Join the celebration, indulge in the possibilities, and be a part of a future where beauty and innovation continue to flourish hand in hand.