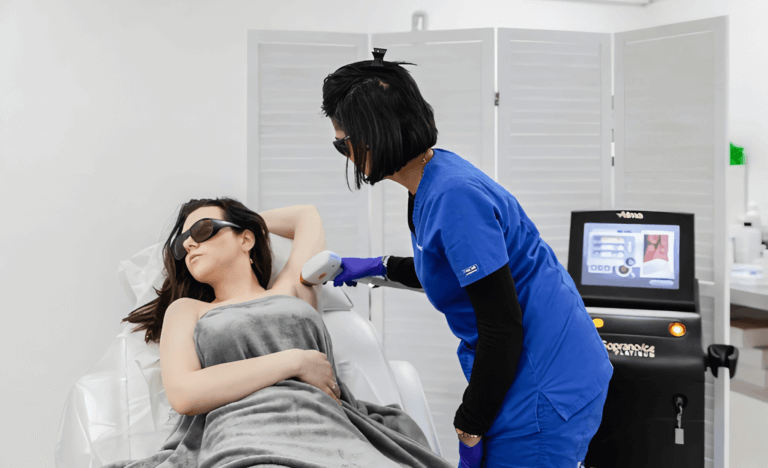 We wanted to find out why the Artistry Clinic is one of the most established aesthetic practices in London.
Location & atmosphere
Trying to find it you realise the clinic is in a great location, sitting next to the Gherkin building in the heart of the City of London. Just a short walk away from Liverpool Street station which connects to the rest of London.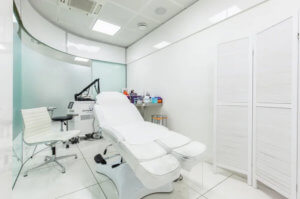 Moving inside, it is not the largest, nor the fanciest space, although we do like the minimalist touches and very clean look overall. It's chic enough and what you expect from a top clinic. But people do not seem to come here just for convenience or the decor.
The Feedback
When we talk to some of the customers like Zoe from East London, she tells us: "Dr Sarah Shah has been nothing short of amazing since I first visited her clinic. She has given me all the appropriate advice for me to make the best decision for myself."
Selina, a customer visiting from Chelsea told us that she will always come back as she can always expect great end results.
What's the story?
Dr Shah was long practicing medicine as a qualified GP before her interest and enthusiasm for aesthetics led her to start her own clinic in Harley Street, Central London. The new practice was a big success and with demand growing, she quickly moved to larger premises in the City of London.

This is where she has been practicing aesthetics since. Today, a total of 3 aesthetic experts provide treatments for Facial Rejuvenation, Non-Surgical Liposuction, Laser Hair Removal, advanced Medical-grade Skincare such as Zein Obagi and many more.
Conclusion
Dr Sarah Shah has famously been know as one of the most skilled injectors in the UK. And with fame and skill comes high demand. So whilst the experience is great and the treatments totally worth it, you need to plan ahead as it is unlikely you will be able to get a booking in less than 2 weeks.