Hello, my lovely readers! Today, I'm bringing you an urgent and important update that goes beyond our usual beauty chats. The Medicines and Healthcare Products Regulatory Agency (MHRA) in the UK has issued a serious warning about counterfeit weight loss pens, specifically fake versions of Ozempic and Saxenda. This is a critical health concern that we all need to be aware of, especially for those exploring weight loss options.
The Danger of Fake Weight Loss Pens
Ozempic and Saxenda are legitimate, prescription-only medications used to aid weight loss. They have been clinically tested and approved for safety and efficacy. However, the MHRA has found that counterfeit versions of these pens are circulating in the market. These fakes are not only illegal but potentially harmful. They may contain incorrect dosages, or dangerous ingredients, or be contaminated – posing serious health risks.
The Allure of Quick Fixes
In our journey towards health and beauty, it's easy to be tempted by quick-fix solutions, especially in the realm of weight loss. The promise of rapid results with minimal effort is alluring but often misleading. This is precisely what makes counterfeit products like fake weight loss pens so dangerous. They prey on our desires for quick results, bypassing the essential safety and health checks that come with legitimate medical prescriptions.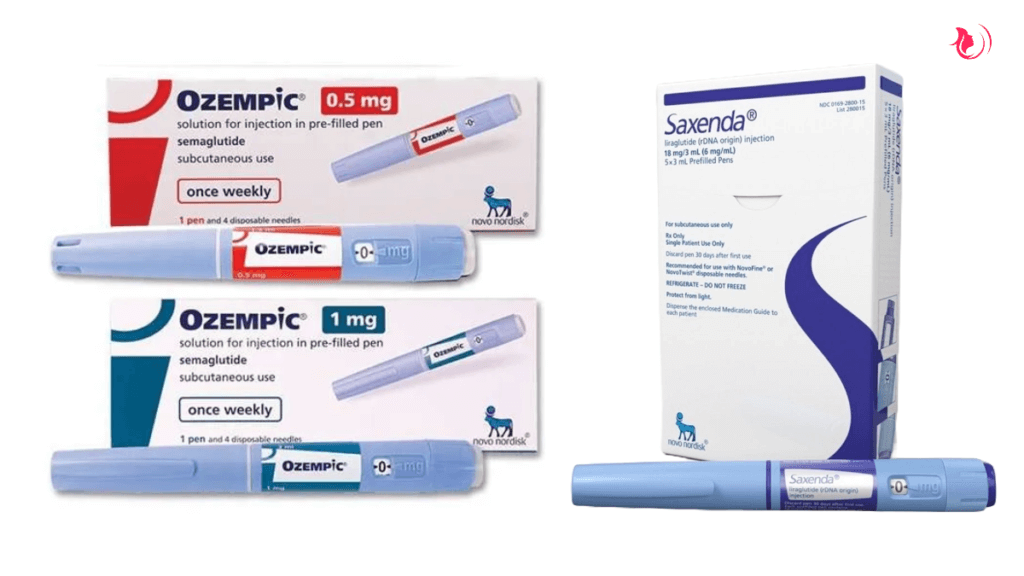 The Right Way to Approach Weight Loss
Weight loss is a personal and sometimes challenging journey. It's crucial to approach it safely and healthily. Here are some tips:
Consult Healthcare Professionals: Always seek advice from doctors or qualified healthcare providers before starting any weight loss medication or regimen.
Beware of Online Purchases: Be cautious when buying medications online. Ensure you're using a reputable, licensed pharmacy.
Understand the Process: Realize that safe weight loss is often a gradual process. It involves a combination of a balanced diet, regular exercise, and sometimes, prescribed medication.
Educate Yourself: Stay informed about the medications you are considering. Understand their use, potential side effects, and the importance of obtaining them through proper channels.
Your health is your most precious asset, and it's important to protect it. While the journey to weight loss can be filled with challenges, shortcuts like counterfeit weight loss pens are not the answer. They pose significant risks and can lead to severe health consequences.
Remember, true beauty and health come from taking care of yourself in a safe and responsible manner. Let's say no to dangerous shortcuts and yes to healthy, sustainable practices. Stay safe, stay informed, and always prioritize your health and well-being.
⚠️Fake, potentially harmful Ozempic and Saxenda pens have been found in the UK⚠️

Don't take the chance.

Only get them from legitimate sources, with a prescription from a healthcare professional.

See our info 👉https://t.co/DkxdfBYgwf pic.twitter.com/ymfm2IIbcj

— MHRAgovuk (@MHRAgovuk) October 26, 2023
Stay Updated and Safe
For more updates on beauty, keep following us. Together, let's embrace a journey of beauty that's safe, informed, and empowering!
---
Disclaimer: This article is for informational purposes only and does not constitute medical advice. Always consult with a healthcare professional for medical advice, diagnosis, or treatment.