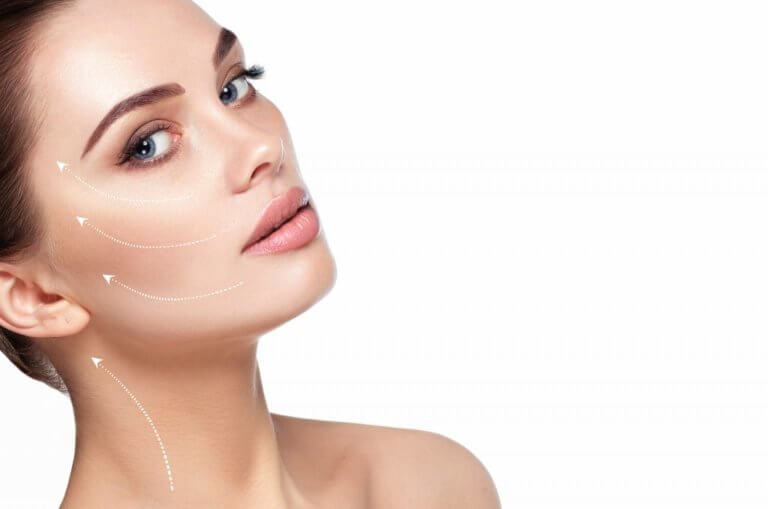 In 2020, the popularity of non-surgical treatment will continue to surge, as more and more of us are keen to avoid going under the knife – especially when there are so many less invasive options available to us.
Here are 3 ways you can have a facelift without the need for surgical treatment and avoid a long recovery time.
Ultherapy
A non-invasive treatment, ultherapy harnesses the power of ultrasound technology and is the only FDA-cleared treatment of its kind. Ultherapy isn't considered as a complete substitute for a surgical facelift but can still create a noticeable lifting effect. One of the major advantages of ultherapy is that your doctor can monitor the treatment process digitally on a screen, allowing them to meticulously direct the ultrasound energy to specific layers that make up your skin. Other issues like spider veins, sun damage and skin texture and tone can be treated during the same appointment. The effects of treatment appear fully within 3 – 6 months and you won't have to take any time out for recovery.
Injectables
Injectable treatment (dermal fillers and Botox) make up a huge part of the non-surgical market and have been used to keep anti-ageing at bay as well as add volume to targeted areas of the face. And it doesn't look like they're set to drop in popularity any time soon, with celebrities and social media playing a big part in endorsing non-surgical methods over surgery. Injectable treatments work to enhance your natural beauty and unlike surgery, they don't alter the facial features that make you, you.
Chemical peel
Chemical peels have been popular for some time now and can be described as a deep exfoliation process that works to reveal new layers of skin that sit under the top layer. The process results in clearer, brighter and tighter skin. The good news is there are a number of different agents available depending on the degree of treatment, so it's a process that has your specific needs in mind.
Remember folks! "Non-surgical" doesn't mean "non-medical". If you're looking to have any of the treatments above, make sure you approach a medical professional with the right credentials.